Market Partnership for Next Generation Evaporative Technology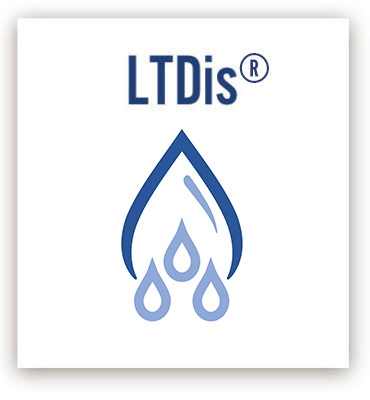 A Step-Change in Wastewater Desalination
Crystal Clearwater Resources, LLC ("CCR") and Integrated Sustainability are pleased to announce they have entered into an exclusive partnership agreement for Canada. In the agreement, CCR grants Integrated Sustainability an exclusive sub-license under Thermal Purification Technologies North America ("TPTecNA") patents related to their Low-Temperature Distillation ("LTDis®") technology. This partnership leverages CCR's next-generation evaporative technology with Integrated Sustainability's innovative approach to wastewater management in the energy, mining, and industrial wastewater sectors.
The CCR-IS partnership is a powerful combination. Integrated Sustainability's adeptness at evaluating and accelerating new technology applicable to industrial wastewater, understanding of the complex business landscape, deep engineering expertise, and agile approach are uniquely complementary to CCR. "Integrated Sustainability has a strong customer base, experienced engineering team, and an unmatched reputation in wastewater management, which will complement CCR's strategy to deploy this industry-leading technology. We look forward to our collaboration." said Derek Pedersen, Co-founder & CEO of Crystal Clearwater Resources.
Stuart Torr, President of Integrated Sustainability, shares his enthusiasm for the partnership, "LTDis® is a terrific technology that has the potential to be a significant game-changer in the water treatment industry. It resolves several challenges that have historically impacted cost-effective treatment of saline water. We are always excited to play a key role in the acceleration of innovative technology; I feel confident that we are the right team to help CCR expand into the Canadian market, and we share their excitement to be a game-changer in the future."
LTDis® is an advanced low temperature thermal distillation technology and step-change innovation in treating challenging and variable wastewater streams. The technology does not utilize tube bundles or membranes, with the phase change occurring on billions of water droplets instead. LTDis® can run on low-grade or waste-heat sources and under partial-load conditions. These unique factors contribute to a more efficient process with lower operational expenses and an overall smaller capital and operational footprint relative to other thermal technologies. The modular and standardized design means that plant sizes can be scaled up or down to meet the demand of clients' needs.
The CCR-IS partnership brings together an innovative treatment technology with a technology integrator focused on wastewater treatment and sustainability across multiple industries.