Massive New Facility Captures Tiniest Pollutant Particles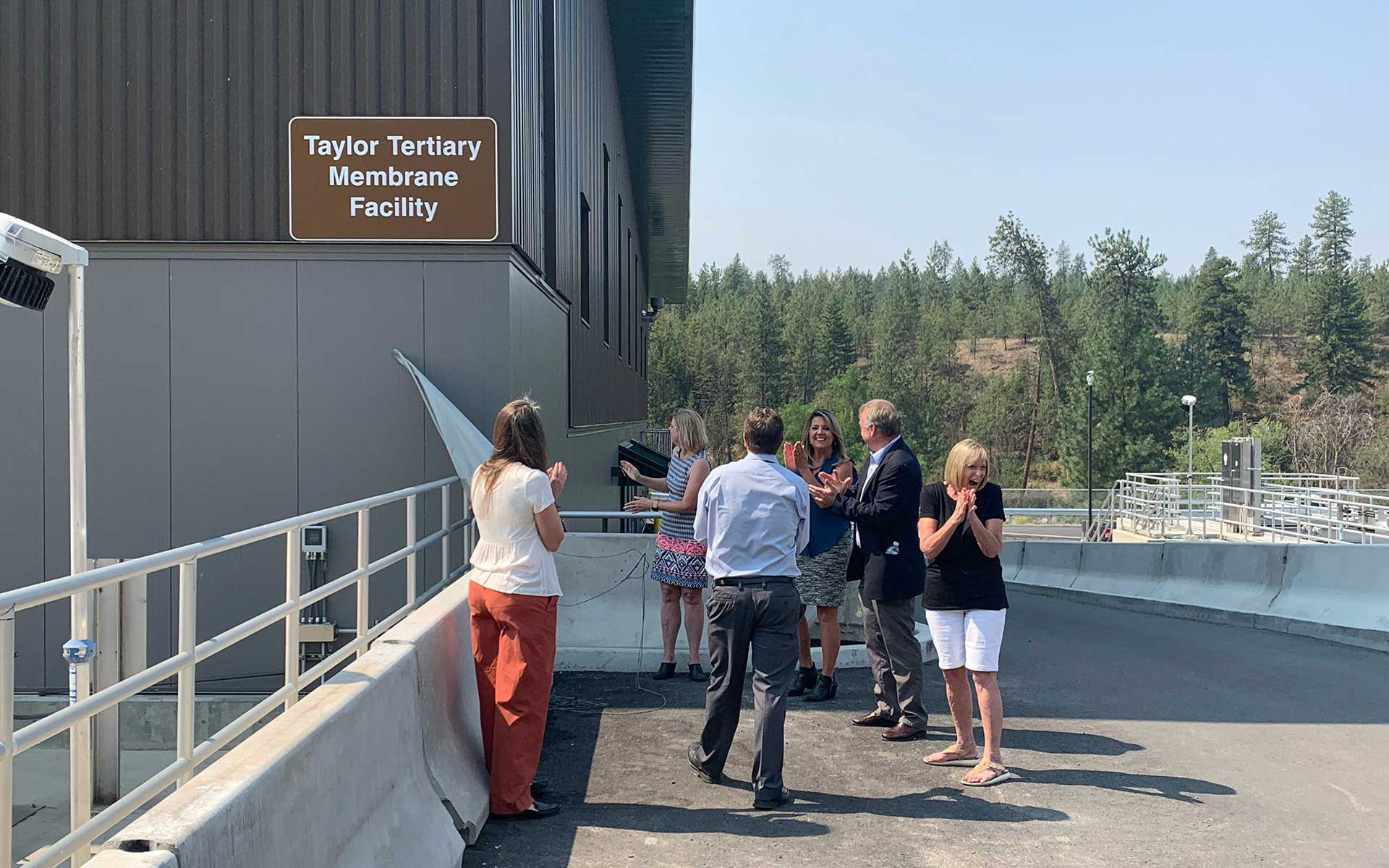 Massive New Facility Captures Tiniest Pollutant Particles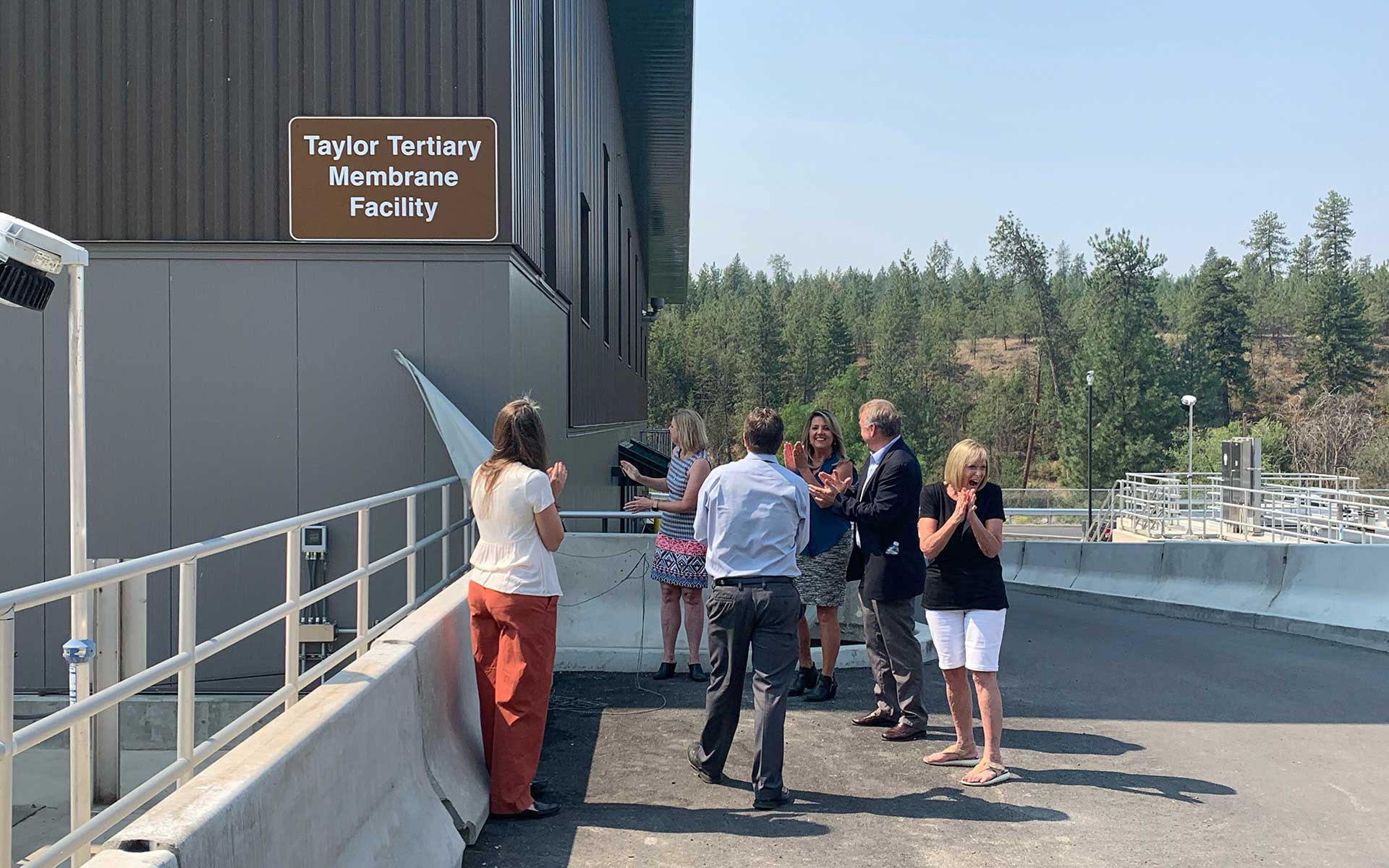 In a ceremony on a warm Wednesday morning, Mayor Nadine Woodward, Council President Breean Beggs, and other leaders dedicated a huge public works project at the Riverside Park Water Reclamation Facility designed to improve the health of the Spokane River.
This advanced treatment system, known as the Next Level of Treatment, uses membrane technology typically found in drinking water treatment facilities to deliver greatly improved wastewater treatment that protects our river! With its completion, Spokane has some of the most advanced wastewater treatment in the nation.
The facility is massive. There are several levels with tanks and equipment, but most important are 4,600 6-foot tall canisters, each containing hundreds of membrane filter "straws." These straws filter out minute particles of pollutants, vastly improving the quality of water released from the plant.
The upgrade increases the removal of phosphorus from the plant's effluent to more than 99 percent, up from 90 percent. Phosphorus has been associated with low oxygen levels and algae blooms in Lake Spokane that can harm aquatic life. The system also will remove greater amounts of PCBs, heavy metals, bacteria, and other pollutants.
Our citizens' support was critical to the completion of this work. The project is part of a generational investment that our community has made to improve the health of the river. This work, combined with work to reduce overflows from combined wastewater and stormwater sewers and other stormwater project, required a $350 million investment by our citizens.