Maven Equity invests GBP250,000 in G2O Water Technologies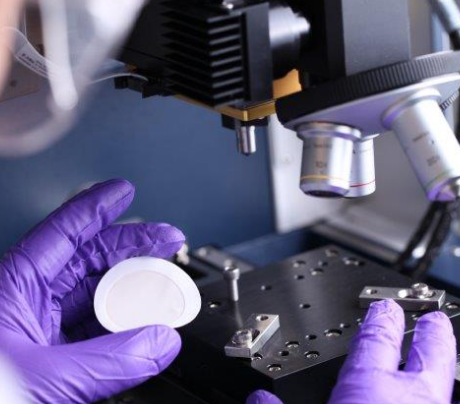 NPIF – Maven Equity Finance, managed by Maven Capital Partners (Maven) and part of the Northern Powerhouse Investment Fund, has supported water filter treatment technology business, G2O Water Technologies Limited (G2O) with a GBP250,000 follow-on investment.
Since the original investment in 2018, NPIF has invested a total of GBP970,000 to support the business following a period of growth which has included creating a further facility at Sci-Tech Daresbury, expanding its team and customer reach and developing its product portfolio.
After celebrating a number of milestones, G2O's core water filtration product has been successfully tested on a full scale industrial laundry operation, enabling recycling of the hot water, reducing water usage and energy consumption, as well as enhancing operational efficiency. The latest investment secured will allow the business to accelerate roll-out of this and other products.
G2O's graphene-based coatings technology provides efficient and cost-effective solutions to a broad range of filtration applications and can be used in conjunction with existing filtration membranes and systems. The technology has the potential to be used across multiple markets including the treatment of produced water in the oil & gas industry for oil and water separation, industrial and processed waste water treatment, processing and waste water treatment in the food, beverage and dairy industries, domestic water filters, and desalination.
With an increasing need for high quality drinking water using affordable solutions in both industrialised nations and the developing world together with increasing regulatory and cost pressures, G2O has identified a major opportunity to provide high separation efficiency solutions to real world problems for a range of contaminants. The global membrane filtration market is forecast to grow at a CAGR of 8.36 per cent to USD25.1 billion by 2027.
Backed by a highly skilled and experienced management team and network of industrial partners to commercialise its pioneering technology, G2O's Executive Chairman, Andrew Greenaway, spent fifteen years at SIG plc, a FTSE listed European industrials business, as Director of Strategy and Corporate Development. Greenaway is supported on the G2O Board by Craig Clement, COO, a qualified accountant who has first-hand experience of commercialising chemistry technologies from his CFO role at DataLase; Dr Chris Wyres, highly experienced CEO, with over 20 years' experience in advanced materials and technology development and a strong track record of delivering success and returns for investors; and Jeremy Pelczer, Non-Executive Director, Chair of SES Water and former Chair of the charity Wateraid International, former CEO of RWE Thames Water and former President of American Water.
Simon Robb, portfolio Manager at Maven CP, says: "'The team at G2O, led by Dr Chris Wyres, have made tremendous progress in developing their graphene filtration technology. The technology is now ready to be fully commercialised in its first application and the business being readied for the next significant forward step. With the management team having previously scaled businesses, they are well placed to deliver success. It is a pleasure to be working with and supporting a genuinely world class business as it moves towards commercialisation."
Andrew Greenaway, Executive Chairman of G2O Technologies, says: "We're delighted with the excellent progress made by the company in the last 12 months and that once again our current investors have supported us in our latest funding round which is a tremendous vote of confidence in the future of the company. It is also a pleasure to welcome new industrial investors to G2O, including one of our key development partners which further underlines the enormous market opportunity for the technology.
"The timing of this investment comes as the company has just achieved a key milestone with the signing of its first commercial licensing agreement and I look forward to an exciting future as we progress through to full scale commercialisation of the technology with our development partners."
Sue Barnard at British Business Bank says: "G2O has been an incredible success story to date. Since receiving its first round of NPIF investment back in 2018, it has developed its technology to be some of the most impressive in its sector, added new, highly paid jobs to the region and expanded to a new premises at Sci-Tech Daresbury, Liverpool, adding to its Manchester headquarters. It is a key goal of the fund to help low carbon businesses such as G2O reach their full potential and we're thrilled to be supporting them once more via this investment."
The Northern Powerhouse Investment Fund project is supported financially by the European Union using funding from the European Regional Development Fund (ERDF) as part of the European Structural and Investment Funds Growth Programme 2014-2020 and the European Investment Bank.