Meet the 2023 Accelerator Cohort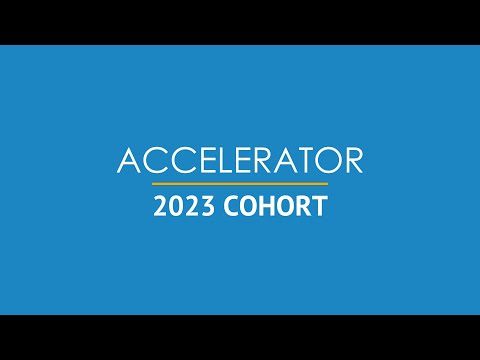 Accelerating Business Solutions to the Sanitation Crisis
In the energy of World Toilet Day, we hope you are fuelled to further accelerate sanitation solutions. Each year the Toilet Board Coalition announces the coming year's cohort in the graduation ceremony. In case you missed it, you can find the selected businesses below, each tackling different areas of the Sanitation Economy. Through the programme, disruptive entrepreneurs will be guided by corporate mentors who provide capacity-building support while simultaneously learning real-time insights from the on-the-ground gatekeepers – strengthening strategy and sustainability, collaborating for innovation with purpose.
Founded in India, in 2016, Absolute Water designs, installs and commissions water recovery plants from sewage. The plants have no sludge generation, low energy usage, utilise reverse osmosis and utilises no chemicals. The company offers 2 models: civil/ modular and mobile for different customer segments: Institutions, municipalities and residential.
Founded in South Africa, in 1986, Amalooloo manufactures, constructs, installs and maintains a dry toilet that separates urine and faecal matter at the source. The Faecal matter is composted. The company targets underserved communities and schools.
Founded in Tanzania, in 2018, Arena Team produces eco-friendly building materials made from recycled plastic waste for the construction of pit latrines, water tanks and septic tanks. The plastic is collected from beach cleaning. The company targets low-income communities.
Founded in India, in 2015, Basicshit produces waterless toilets from plastic waste. The company is targeting to install these toilets in public places.
Founded in India, in 2021, Cresa Greentech produces sustainable eco-friendly hot water soluble sanitary pads. The pads are completely bio-degradable, plant-based and chemical-free. The company has developed two versions of their product to serve two different segments: Low-income communities via an average cost fluffy pad and an ultra think premium pad to serve the e-commerce market.
Gasia Poa Waste Management
Founded in Kenya, in 2010, Gasia Poa Waste Management Services provides hygienic and safe manual pit emptying and transport services. The collected waste is dried and incinerated. The company offers flexible payment options to ensure affordability. The company targets low-income communities.
Founded in India, in 2012, Inora Biotech sells compost created from processing sludge through vermi bioremediation. The company targets farmers.
Founded in Indonesia, in 2019, Jamban has developed an application that helps users find the nearest public toilet with features such as the location of the nearest public toilet, the availability of toilet facilities and cashless payments. The app also has a dashboard for facility managers to monitor the state of the facilities and track transactions. The company targets public toilet facility managers.
WASHKing
Founded in Ghana, in 2016, WASHKing produces, supplies and installs stand-alone toilets coupled with a biodigester. The company also offers after-sales services. The company targets households, communal restrooms, private offices, institutions and schools.