Meet the Expert Webinar - We must reduce and RETHINK PLASTIC OUR HEALTH IS AT RISK !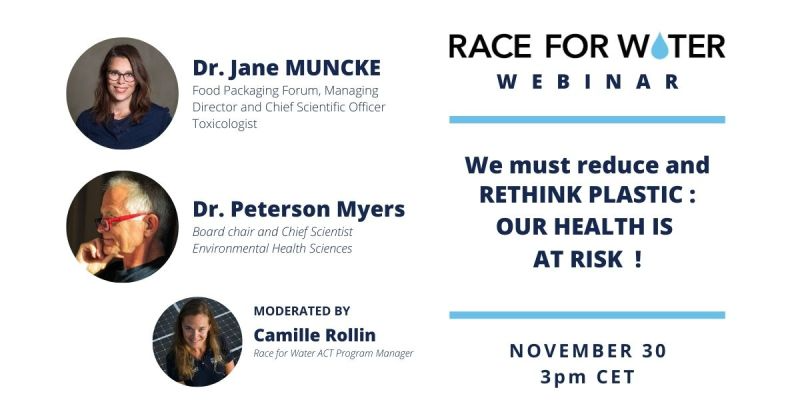 Dear Water Guardian Community,
We are so excited to announce the launch of the first episode of our "Meet the experts" webinar series during which you will have the chance to listen to some well-known specialist in their field. Our goal with these webinars is to keep building bridges between scientists, opinion leaders and decision makers to accelerate some urgently needed shifts our society has to take to preserve the Ocean and guarantee a healthy environment for all of us.
The first episode will focus on plastic and health. You will discover the latest knowledge on plastic toxicity for human health and the remaining gaps where financing research is urgently needed. We will also discuss about the dysfunction of our current regulation system and demonstrate how key it is that industry go further than current norms in order to guarantee that the products they put on the market are actually healthy for humans and the environment in general. We need to rethink plastic; our health is at stake!