Modernizing Manila's Water Supply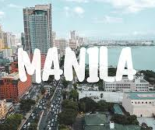 The Asian Development Bank is working with the Philippines to modernize Manila's water supply and reduce the risk of water shortages as demand rises in tandem with the city's booming population.
An ADB funded project used modern tunnel boring technology to excavate a fourth supply tunnel for the Angat-Ipo reservoirs, a major source of water for Metro Manila.
The technology is faster, cheaper, and safer than the traditional drill and blast method. The tunnel was completed in June 2020, and rehabilitation works will begin on existing supply tunnels in 2021, ensuring continuous water supply.