Moleaer Named Emerging AgTech Innovator, Treating 100 Million Gallons of Water Per Day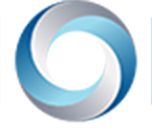 Company wins AgTech Breakthrough Award for Adaptive Irrigation Solution of the Year
Carson, CA, Sept. 10, 2020 (GLOBE NEWSWIRE) -- Moleaer , the leading nanobubble technology company, welcomes the selection as winner of the Adaptive Irrigation Solution of the Year with the AgTech Breakthrough Awards. Moleaer, through the support of industry-leading agricultural innovators, is enhancing the value of irrigation water. Moleaer's technology is helping farmers grow healthier crops more sustainably by reducing the use of chemicals.
"This is a timely recognition for our team as we continue to experience unprecedented growth. We've recently reached the milestone of 500 customer installations, including more than 110 farms utilizing our technology. We now treat more than 23 million gallons of irrigation water per day in horticulture alone, and over 100 million gallons of water across all industries," said Nick Dyner, CEO, Moleaer.
Moleaer's oxygen nanobubbles provide two distinct benefits, improved water quality and increased plant nutrient uptake. When irrigation water is plagued with high levels of pathogens, particularly Pythium, farmers apply Moleaer's chemical-free oxygen nanobubble system to reduce or eliminate the presence of water-borne diseases.
Furthermore, farmers have also seen up to 25% faster growth by utilizing Moleaer's patented nanobubble generators through improved nutrient absorption.1 Recently, the Delphy Research Institute in the Netherlands, the global leaders in horticulture, observed a 14% increase2 in strawberry yields when irrigating the berries with oxygen nanobubble enriched water.
Moleaer has also recently announced a new partnership with one of its nearly dozen research partners, Utah State University and NASA, utilizing its technology to tackle the complexity of irrigation in microgravity. The company's technology was also recognized by Fast Company in the 2020 World Changing Ideas Awards.
September 10, 2020 09:00 ET | Source: Moleaer Inc.