More pressure on completion flood barrier MOSE in Venice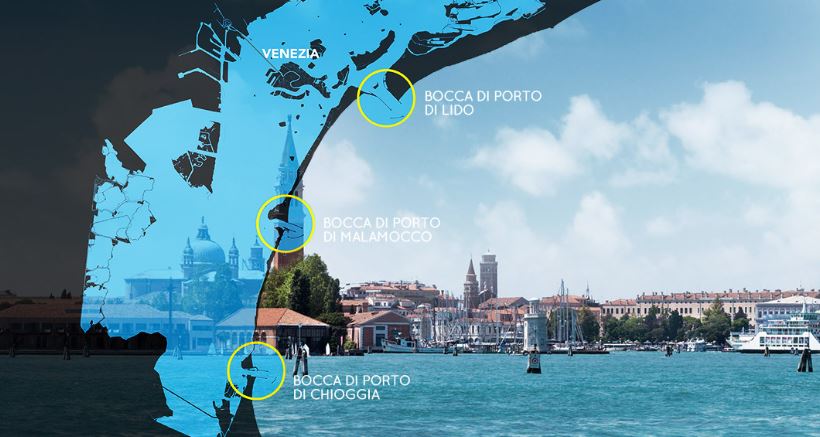 More pressure on completion flood barrier MOSE in Venice
When tide is high the yellow gates of MOSE have to rise simultaneously. Photo: CVN.
Tuesday 12 November Venice suffered from severe flooding's after a tide of 187 centimetres, the worst since 1966. In theory, MOSE, the flood barrier that since 2003 is being built to protect the lagoon, could have protected Venice. But due to bad management, engineering and corruption the flood barrier is still not ready. And some people fear it will never be able to do what is was built for.
MOSE consists of three barriers that will protect the lagoon of Venice from the Adriatic sea. Image: CVN
At this moment 94% of the work is finished. The estimated costs are 5.5 billion euros against an original estimate of 1.6 billion euros.