More Than $416 Million in Grants for Water Infrastructure Improvements Across New York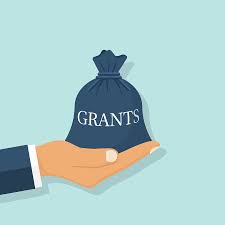 Investment Will Save New York Localities an Estimated $700 Million and Contribute Over 20,000 Jobs
Over $120 Million Awarded to 37 Projects That Address Emerging Contaminants in Long Island Communities
EFC Removes $3 Million Cap on Emerging Contaminants Grants, Now Funds 60 Percent of Emerging Contaminants Capital Project
Governor Andrew M. Cuomo today announced the state Environmental Facilities Corporation has awarded more than $416 million through the Water Infrastructure Improvement Act and the Intermunicipal Water Infrastructure Grant Program to municipalities for infrastructure projects that protect public health or improve water quality. The awards include more than $120 million for 37 projects to address emerging contaminants on Long Island. These grants are supporting nearly $1.6 billion in project costs, contributing over 20,000 jobs to New York's economy and saving New York localities over $700 million.
"By investing in improving our state's water infrastructure, we are laying the foundation for regional growth and prosperity while also protecting our natural resources," Governor Cuomo said . "These investments in our communities will help ensure residents in every corner of the state have access to safe, clean drinking water, helping to build a stronger New York for all."
To assist with the cost of installing systems to address emerging contaminants, grants for these projects will no longer be capped at $3 million but will cover 60 percent of total capital project costs. Projects eligible for these grants include those which combat emerging contaminants, such as PFOA, PFOS and 1,4-dioxane, with system upgrades and innovative technologies.
Under the leadership of Governor Cuomo, New York State's 2017 Clean Water Infrastructure Act and the FY 2020 Enacted Budget make $3 billion available to address critical water infrastructure needs.

Funding for Emerging Contaminants
The State Environmental Facilities Corporation, in collaboration with the Department of Health, has awarded over $120 million to help Long Island communities address the emerging contaminants PFOA, PFOS and 1,4-dioxane. The grants fund up to 60 percent of each project's cost.
SOURCE GOVERNMENT OF NEW YORK