MUNICIPAL WATER COMMUNITY: TOWARDS RESILIENT AND INCLUSIVE DEVELOPMENT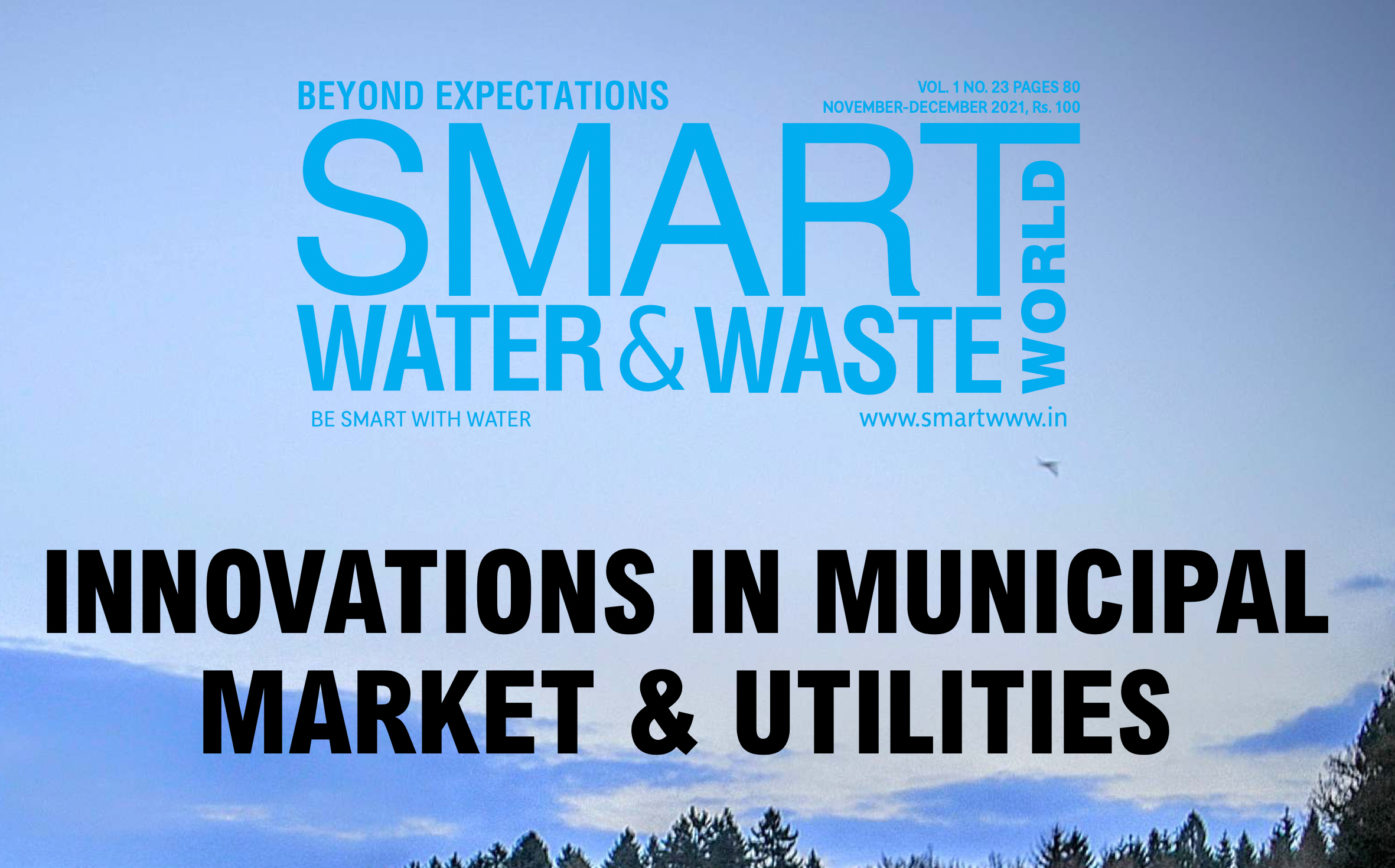 MUNICIPAL WATER COMMUNITY: TOWARDS RESILIENT AND INCLUSIVE DEVELOPMENT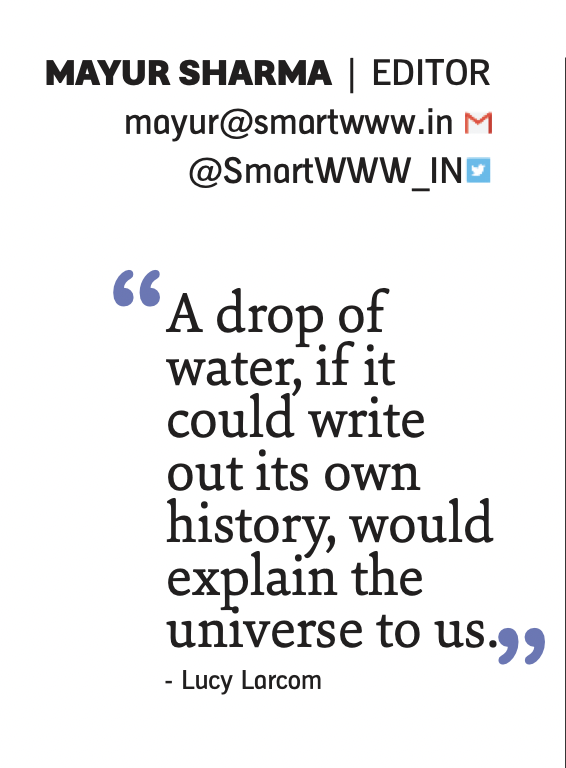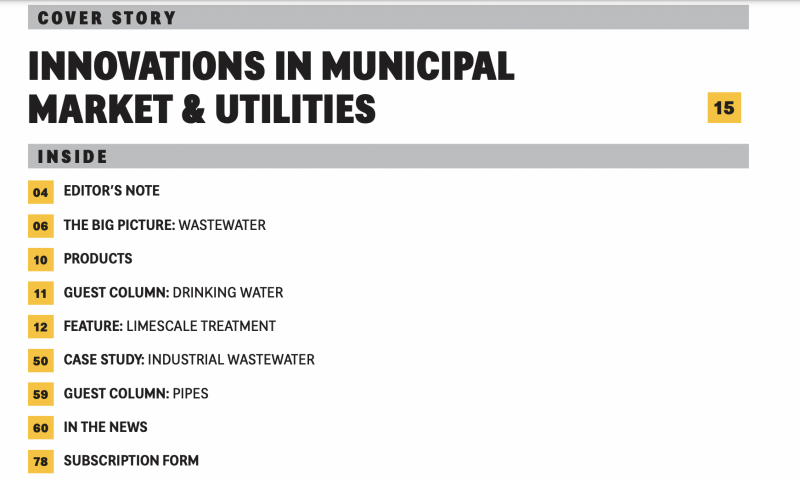 Editors note: The municipal water usually refers to domestic water and domestic wastewater in the city. Because of the increasing focus on water quality and public health in recent times, municipal application commands the largest share of the overall water and wastewater treatment market.
As per Bluefield Research the 'capital investment forecast' over the next decade for municipal water, globally, exceeds USD 3 trillion. Their team counts three critical factors which are currently influencing global municipal water the most. First is political, regulatory environment, federal funding landscape, and investment in infrastructure. Second is utilities facing a growing list of challenges. And third is enhanced asset management for utilities and vendors.
The local municipal governance in developing countries like India has shown a renewed resilience and vigor in their project planning and in the adaption of new ways to manage their complex civil works and water and sewerage networks. India is now the second-largest green bond market among emerging countries. Ghaziabad Nagar Nigam raised India's first Green Municipal bond issue of Rs. 150 crores earlier this year. These funds will be used to recycle wastewater into drinking water.
According to Fortune Business Insights, the key market driver of the municipal water market is the rising demand for water in sectors like residential, commercial, and industrial sectors. The infrastructure segment has received a boost and water supply stands as a major criterion for attracting investments. This, coupled with cost benefits over other water supply resources is expected to drive the market for municipal water in the coming years.
The analysts from ResearchAndMarkets.com emphasize the fact that the COVID-19 pandemic has revitalized the importance of resilient and future-ready water and wastewater infrastructure. Municipalities across the globe have begun adopting net-zero, decarbonization, and circularity goals to become sustainable, resilient, and future- ready. IoT-based solutions have become a vital cog in helping end-users achieve their net-zero targets. Utilities have significantly increased their investments into adopting smart online sensors for real-time monitoring of assets and advanced AI-based data analytics platforms to optimize the system on a real-time basis.
These are perhaps the most exciting times to bring in innovative changes in the deep-rooted structures of municipal water & wastewater networks and implement new cutting-edge technologies which actually mean something when it comes to 'sustainability' and 'long-term results' and not just a latest buzz-word to be used in the glittering
water events and award ceremonies.
In our current magazine issue, we are presenting write-ups and case studies from the global experts of
municipal water industry wherein they have shared detailed discussions on the problems & challenges as well as innovative solutions being implemented on the ground in various municipal and government projects
around the world.
I have two exclusive stories for you in this issue – penned by two water stalwarts from India...
In the 'Cover Story' section, Mr. Rajiv Ranjan Mishra - Director General of National Mission for Clean Ganga (NMCG) and Jyoti Verma (Civil Engineer) present an informative and detailed case study of Kanpur
city and the ongoing river Ganga projects under the Namami Gange program.
In 'The Big Picture' section, Mr. Subhash Sethi, Chairman of SPML Infra explains how 'wastewater' is
arguably the most significant economic resource of our times.
Our next issue (January-February 2022) will be an Annual Edition. The theme is "Top 50 Global Case
Studies: Water, Wastewater & Solid Waste". From all the entries received, we will select and publish some of the best national and international case studies from the municipal and industrial plants & projects. Keep sharing your editorial contributions with me.