Nereda technology – a major coup for the Longford Sewage Treatment Plant project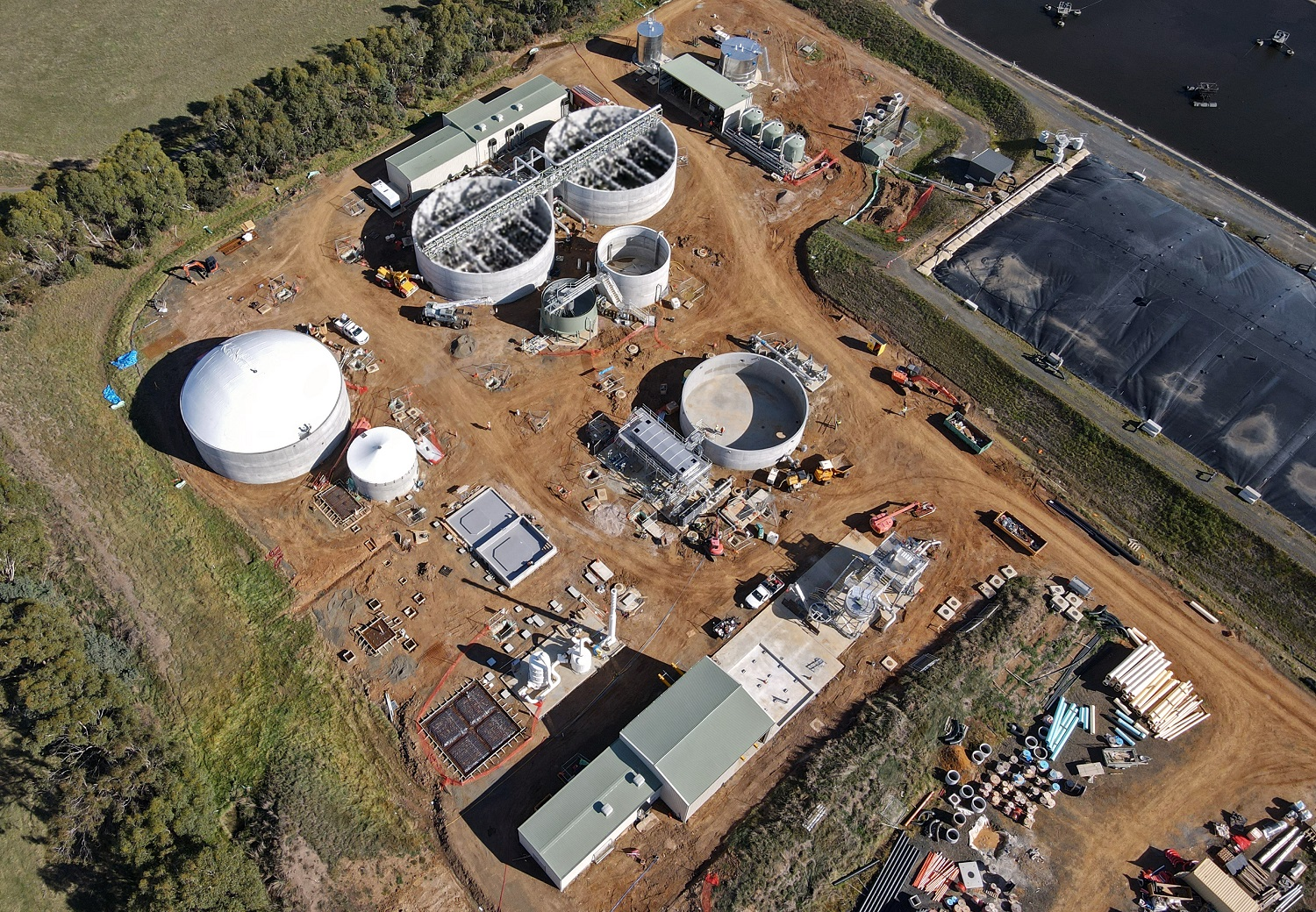 Nereda technology – a major coup for the Longford Sewage Treatment Plant project
Birds eye view of Longford site April 2021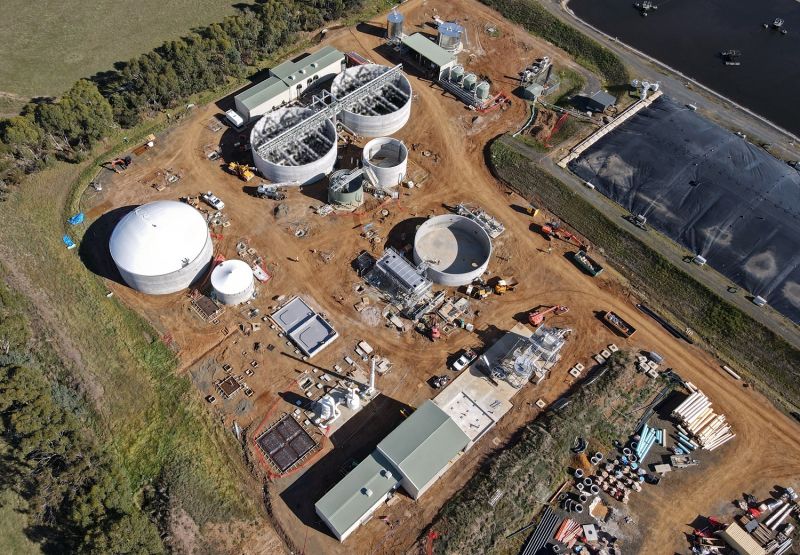 Us (TasWater) and Aquatec Maxcon have been busy working on the new state-of-the-art sewage treatment plant for Longford which is due for completion later this year. This plant has struggled to meet effluent discharge limits with varying influent
loads, has been a focus for odour complaints from the town and having been in operation since 1969, some components were nearing the end of their useful life.
To address these issues and ensure the plant can provide for the future, Aerobic Nereda® technology with an innovative anaerobic digester technology is being used for the upgraded plant. This will be the first plant in Tasmania to utilise this treatment and just the third plant in all of Australia.
The benefits of this technology include processing sewage and other wastewater products more efficiently and robustly compared with more conventional treatment methods, with reduced tank sizing and lower chemical and energy requirements. The outcome is lower in comparative capital and operating costs, improving the overall carbon footprint of the treatment plant.
The Nereda® process and new odour control unit will resolve issues the old plant faced through incorporating a granular biological substrate used to reduce contaminants, improved nutrient removal and treat odour emissions. Additional benefits are ability to treat variable wastewater quality, easier treatment capacity upgrades to meet future demands and a robust, easy to operate plant.
This project was underwritten by the TasWater values, through a collaborative effort with many stakeholders in order to provide benefits, not only to TasWater, but to the region during construction and into the future.
Once the new plant is operational, Longford residents won't have to worry about inordinate odour from their STP, making life more predictable and enjoyable.
Senior Project Manager, Rennie Brown.
More information on the project can be found here: https://www.taswater.com.au/yoursay/projects/all-projects/longford-sewerage-treatment-plant-upgrade
More information about Aquatec Maxcon's Nereda® technology can be found here: https://www.aquatecmaxcon.com.au/technologies/wastewater-treatment/nereda-aerobic-granular-biomass