Neural networks: teaching your treatment works to be smarter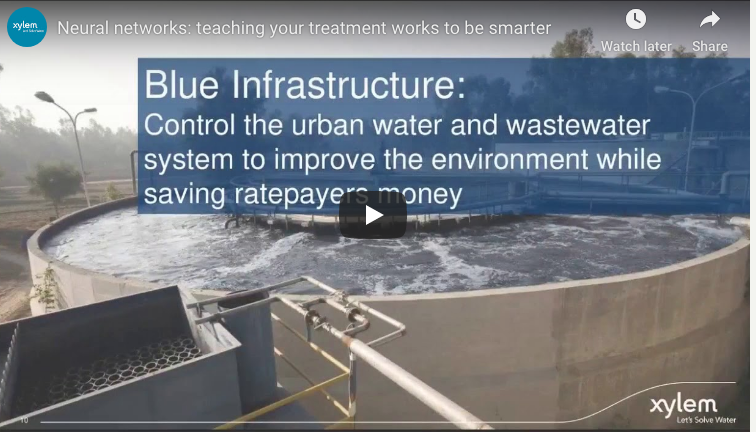 Today learning series focus on AI based Treatment Plant operations to effectively manage the WTPs, STPs and ETPs.
BLU-X platform provides coordinated collection systems and treatment plant optimisation to avoid unnecessary capital, minimising operating costs and risks. BLU-X consists of a suite of solutions ranging from simple process control to Real Time Decision Support System (RT-DSS). It is proven in numerous installations leveraging Xylem process, technology and experience. BLU-X Treatment reduces energy and chemical usage while maintaining compliance safety (i.e. optimises treatment plant operations).
BLU-X Treatment is a real-time decision support system (RT-DSS) for the optimisation of complex drinking water production and waste water treatment works. Optimisation of such plants is currently carried out manually by treatment plant operators, and BLU-X aims to automate that process and increase the level of precision which can be attained. The application merges real time data with treatment plant models, which are then augmented with artificial intelligence (AI) applications.
This webinar describes the principles upon which the RT-DSS are founded, and explores how and when the solution can be applied, across both the treatment of potable water, and of wastewater prior to discharge into the environment.