New DNA tool traces water contamination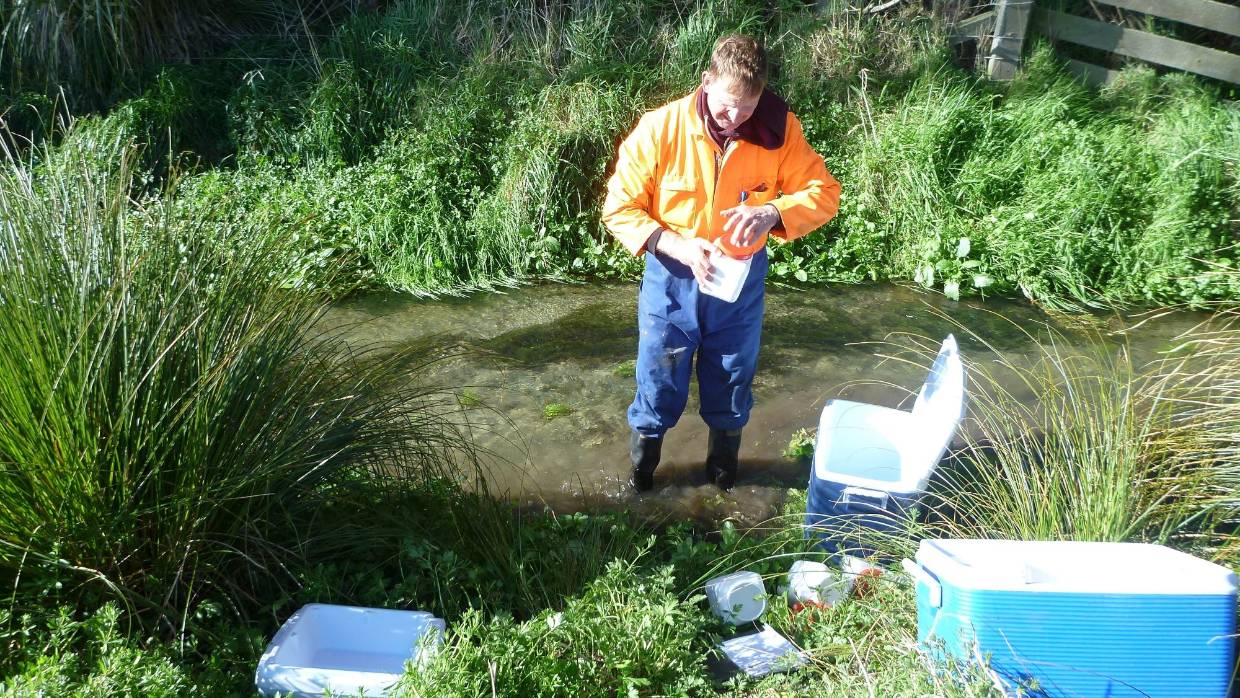 ESR technician Phillip Abraham undertakes field trials with DNA-based tracer technology that much better tracks the sources of freshwater contamination than existing technology.
Tracking the sources of freshwater contamination will soon be a lot quicker and more accurate with the completion of successful field trials of a new DNA-based tracer technology.
A team led by ESR scientist Dr Liping Pang has developed DNA tracers that have undergone successful field trials in groundwater, surface water and soil.
Pang, who presented the research at the recent New Zealand Hydrological Society Conference in Rotorua, says the technology offers the promise of much better tools to investigate water contamination events like the one that struck the Havelock North drinking supply in 2016.
Current contamination tracking uses fluorescent dyes and salts. They are limited to one location at a time and can have an adverse impact on aquatic organisms if applied at high concentrations.
Other techniques can be used to indicate the causes of the contamination but do not offer investigators accurate information to help track both the source and the pathway of the contamination.
SOURCE TO FULL ARTICLE ON STUFF by Jerome Cvitanovic