New Partnership that equips, monitors, and maintains buildings' air and water 24/7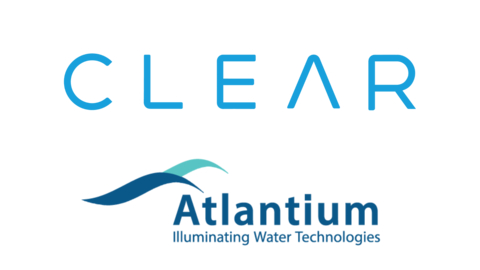 Atlantium is pleased to announce a new global venture with Clear Inc., an innovative Canadian company that equips, monitors, and maintains buildings' air and water 24/7. Clear's aim is to improve public health and safety by implementing an additional level of disinfection purification, preventing illness where we live and work.
"Clear has integrated, on an exclusive basis, the most advanced and proven purification systems in order to elevate health and well-being in residential and commercial buildings across the globe"
Clear addresses #sickbuildingsyndrome (SBS), which presents a major challenge to public health and safety. Aging infrastructure may introduce viruses, bacteria, and pathogens which contaminate our indoor environment. Building-related illnesses are at an all-time high, with the World Health Organization estimating that about 40% of North American buildings are sick.
Our HOD UV System state-of-the-art water disinfection system, producing 99.99% microbiologically pure, pharmaceutical grade water, will be used to disinfect water being supplied to buildings, thereby helping to ensure better health and peace of mind to building occupants.
Commenting on the venture, Atlantium's CEO Yariv Abramovich said, "Atlantium was selected for this important initiative thanks to our proven performance, strong track record, and years of experience in water disinfection treatment. Supplying our sustainable, plug-and-play systems for the building market is an exciting development set to make a significant contribution to public health and safety. We're proud to play a key role in delivering Clear certification for buildings, which holds UL, CE, FC, and other leading approvals."
We at Atlantium believe that Clear indoor air and water is a right and not a privilege. Atlantium is proud to be a part of making it possible.
"Clear has integrated, on an exclusive basis, the most advanced and proven purification systems in order to elevate health and well-being in residential and commercial buildings across the globe," said Gil Blutrich, CEO of Clear. "I'm glad that Atlantium, as a long-time leader in the water purification industry, is joining Clear in our global efforts to improve public health in buildings."
For more information, visit https://clear.inc/ https://atlantium.com/