New Phase of Climate Change Research to Improve Murray–Darling Basin Management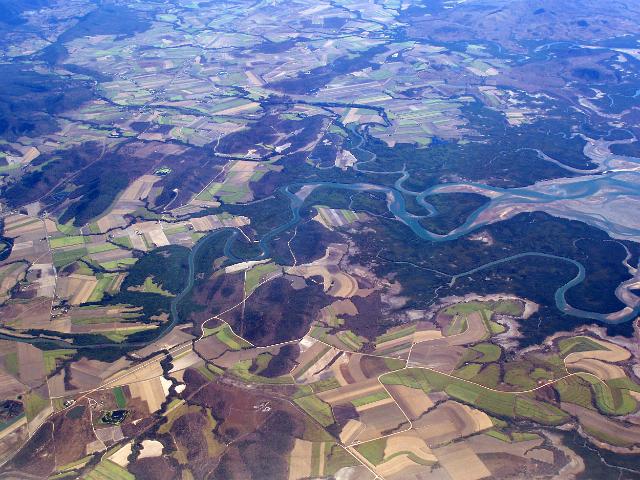 The Murray–Darling Basin Authority (MDBA) is launching a new phase of work into the impact of climate change on the environment, industries and communities of Murray–Darling Basin.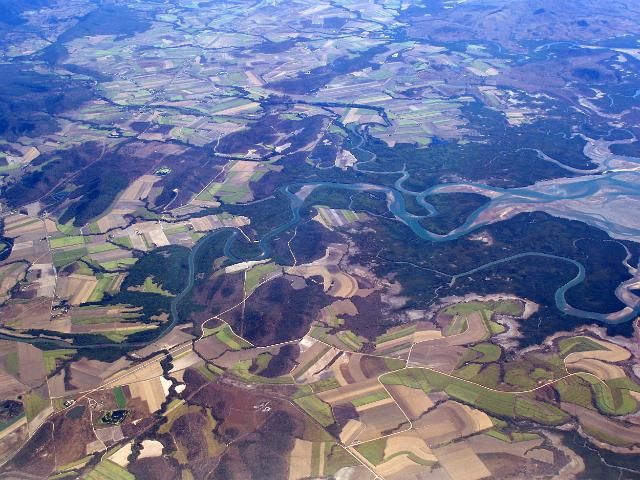 An Aerial View Of The Murray River And Surrounding Farm Land, North Queensland (Image Source: Free Aussie Stock)
The Chief Executive of the Murray–Darling Basin Authority, Phillip Glyde, today launched a discussion paper inviting collaboration from across the science community.
"The overwhelming scientific consensus is that climate change is currently affecting the Basin so more work is needed to inform future management strategies," Mr Glyde said.
"The MDBA's discussion paper kicks off the next phase of work to better understand the likely impacts of climate change on the Basin in the future and to identify where the information gaps are.
"That means we need input from the scientific community and other stakeholders to make sure our climate change work program is fit for purpose and will meet the future needs of the Basin's environment, communities and industries.
"The Basin Plan was drafted as an adaptive plan with climate change in mind.
"The best available science in 2012 said that the climate in the southern Basin was expected to be hotter and drier but it was less conclusive about the expected effect on rainfall in the north.
"We now know more. Rainfall patterns are changing and these changes will increase pressure on the health of the Basin's environment, its communities and its economy. It's also likely that the management, sharing and delivery of water will become more complex and contested.
"We take our responsibility to lead improvements in science and knowledge very seriously so we can put forward solid, evidence-based policy.
"We'll be working closely with scientists in a wide range of fields, including experts at the CSIRO, the Bureau of Meteorology, different research bodies across Australia as well as with our own scientific advisory body.
"It's important that this is a joint effort to gather the information needed to prepare the Basin for a sustainable future when the Plan is renewed in 2026.
"Managing the impact of climate change is multifaceted and we need to understand what is possible in the way we operate rivers, protect water quality and river ecosystems, support water markets and trade so they help irrigators and communities to adapt to a future with less water.
"At the MDBA we will be building our technical capacity to apply new science and technology to meet the needs of managing our rivers and water resources as the climate changes. This is about investing time and resources to the research required to better understand future climate change impacts.
"It is critical that we continue implementation of the Basin Plan as agreed by all parties and jurisdictions."
The discussion paper is available HERE.
Source: Murray–Darling Basin Authority