New water purification system | Scientist Live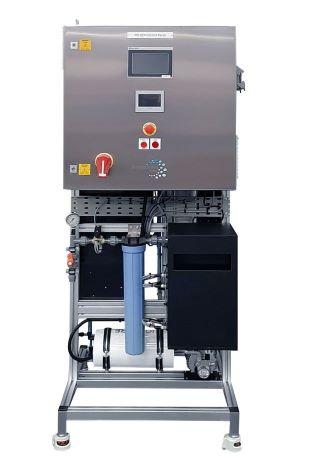 Envirogen Group has launched LabPure , a centralised, energy-efficient water purification system designed for use where ultrapure water Type 1 is required in the lab environment. Based on proven, chemical-free RO-EDI technology, LabPure combines continuous operation of ultrapure water with a competitive ongoing cost of ownership.
The modular system provides 150 to 1,000 l/hr flow rates of ultrapure water for laboratories' research and development, pharmaceutical, electronics and general manufacturing applications. It achieves this through a three-stage process comprising reverse osmosis (RO) technology followed by degas membrane contactors for CO2 removal for improved process efficiency, and finally electro-deionisation (EDI) system treatment.