Novel On-Site Shale Produced Water Volume Reduction: Pilot Success!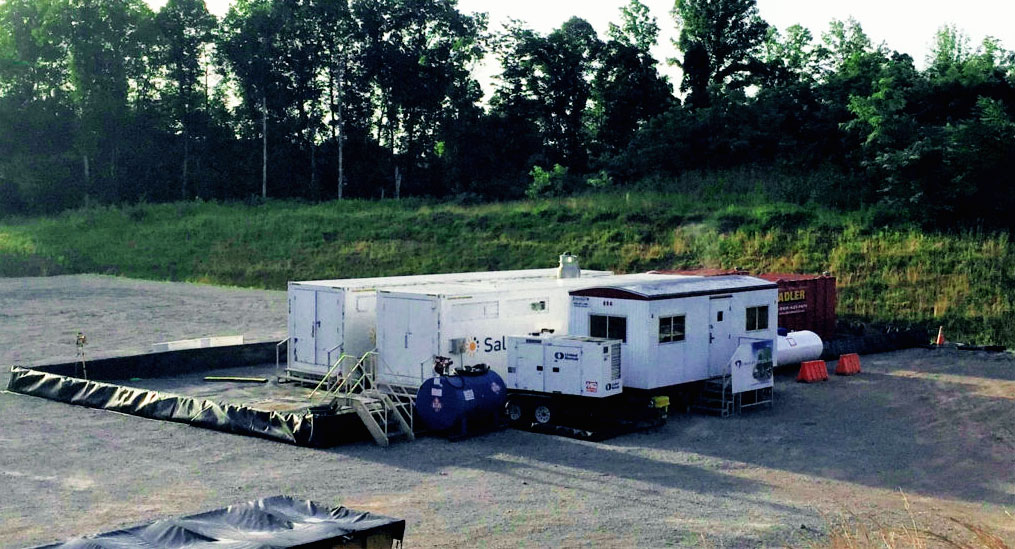 A new shale produced water volume reduction solution was successfully demonstrated in a live shale field. Comtech Industries and Saltworks partnered to deliver the innovation.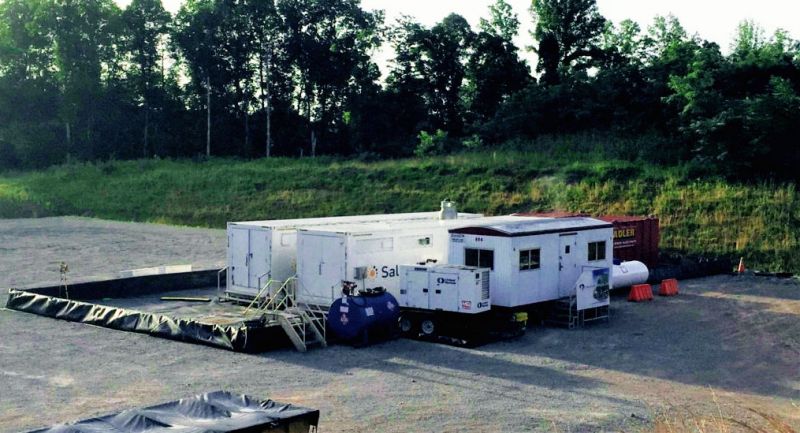 Before today, there were two types of shale evaporators: the open type that evaporates direct to atmosphere, presenting air emissions risk; and the closed type that produces distilled water requiring subsequent management of release or re-use. Comtech and Saltworks tested an innovative new third option known as the "AirBreather."
"The AirBreather is a novel evaporation alternative that offers both lower cost and risk," said Henry Tsin, Saltworks' Technology Director. "There is zero direct contact of produced water with atmosphere which removes the risk of air emissions – and no need to manage distilled water which removes a lengthy and costly permitting process."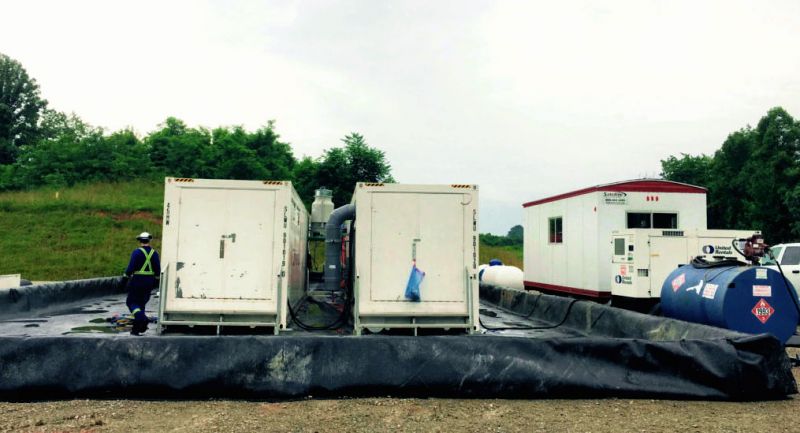 The pilot plant ran with over 97% up-time and met all metrics. It will now move to another customer site. Full-scale units are being readied for dispatch, leveraging Saltworks' production and Comtech's in-field capabilities. Rugged and intelligently automated AirBreather plants will lower the cost of produced water management.
Zack Susko, Comtech Industries' Senior Project Manager commented, "To be able to reduce produced water volumes in an environmentally friendly manner, in turn taking trucks off of the road and reducing water volumes heading to disposal, is a major victory for shale gas producers and our governing regulatory agencies. The ingenuity and reliability of the AirBreather system will ensure that we are successful in creating value for all stakeholders involved."