Ocean Technology Campus Rostock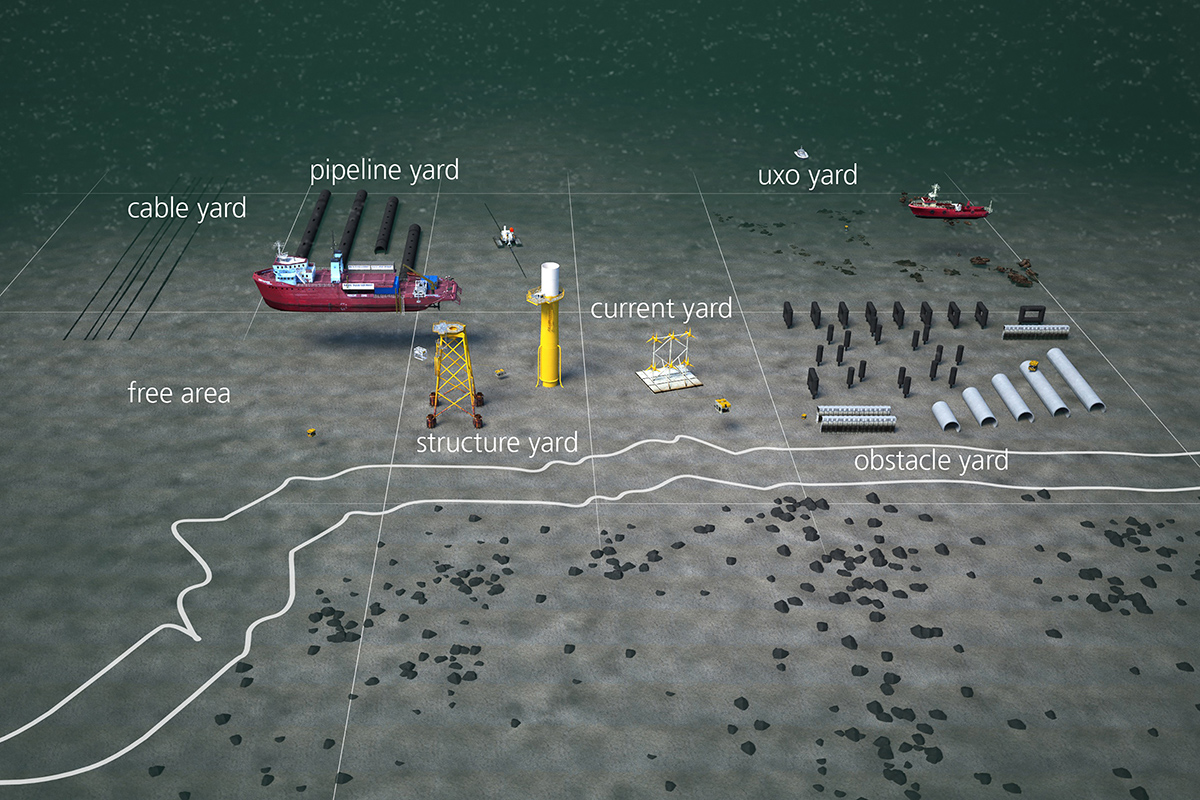 The planet's oceans are essential for life and full of potential for sustainable technologies, such as for energy, food and health. Obstacles, including rocks and old munitions, have to be removed in order to lay pipelines and cables. Submersible robots that help humans in their work need even better training to optimally perform tasks such as maintenance in the presence of currents and obstacles. Research into this hard-to-reach habitat continues to be a major challenge.
The large-scale project "Ocean Technology Campus" (OTC) will turn the Hanseatic city of Rostock, Germany into a leading location for technological underwater research with a versatile testing area off the coast. At the core of the project is the "Digital Ocean Lab"--an undersea site for testing ideas and simulations under controlled conditions in a real-world environment. On land, the OTC will maintain a bridgehead where researchers from the various project partners will work together: the OTC basecamp.
Significance of the undersea test site "Digital Ocean Lab"
The difficult conditions in seawater make intensive, practical tests essential for reliable solutions. However, thus far there have been hardly any possibilities to test complex underwater systems and how they interact in real scenarios. The new offshore infrastructure of the "Digital Ocean Lab" (DOL), linked to the artificial reef off the coast of Nienhagen, will make it possible to develop and test underwater technology under real ocean conditions. The plan includes various underwater testing areas designed to cover the entire spectrum of underwater applications.