Ökologische Wasserkraft: So funktioniert das neue Schachtkraftwerk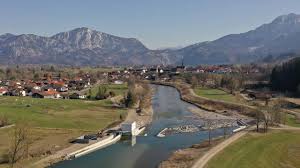 The world's first shaft hydropower plant has gone on stream in Germany. As well as producing green energy, the plant is also kinder to the natural environment than conventional hydropower plants.
The turbine is concealed in a shaft in the river bed. Fish can pass freely over the power plant on their migration downstream. The new plant concept was developed at the Technical University of Munich.