Oleophobic, Hydrophilic Membranes to Reduce Downtime for Chemical Cleaning and Minimaze Cost (Video)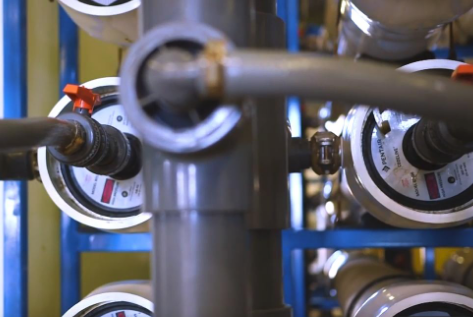 PolyCera membranes design and manufactures innovative membrane technology solutions serving the global water, wastewater and process separation markets, setting new standards in performance and total cost of ownership through the reduction of OpEx and CapEx.
Engineered with Nobel Prize-winning chemistry, PolyCera® membranes are made with organic metals. The unique properties of this material enable the production of robust membranes with high permeability, rejection, fouling tolerance and a higher operating temperature range.
PolyCera membranes are oleophobic, hydrophilic, and fully back-washable, reducing downtime for chemical cleaning while minimizing the need for chemicals and labor.
Manufactured using conventional production techniques, they can be delivered in all standard form factors for conventional cross-flow systems and are fully adaptable for retrofits or new build systems. PolyCera membranes offer a unique combination of extreme hydrophilicity, permeability, and robustness. Improved hydrophilicity means improved fouling resistance and ease of cleaning. This means low energy and high sustainable flux operation with extended membrane life, maximum system uptime, and minimal residual waste to manage.
Video source: PolyCera Story on YouTube