PA helps Water Source with digitising its treatment facility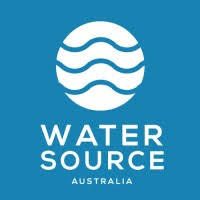 PA helps Water Source with digitising its treatment facility
PA Consulting has helped water technology firm Water Source Australia with the development of an advanced digital water treatment facility that leverages cloud technology and internet of things to create potable water.
The project ties in with Water Source Australia's broader goal of decentralising the water purification process, and "democratising water access" across the country, according to the firm's leadership.
Mark Campbell, the chief executive of Water Source Australia, said: "The human right to water is indispensable to leading a life with dignity and creating economic opportunity for all. Our goal is to help communities around the world provide clean, clear drinking water to area residents that all can access safely."
The new facility is a big step in this direction, giving Water Source Australia the ability to purify household waste water at eight litres per minute. The purification process relies on emerging technologies including internet of things, which facilitates analytics, treatment and maintenance of the facility. All data is stored in the cloud.
On top of supporting the build of the facility's tech infrastructure, PA Consulting also supported its client with subsequent steps of commercialisation. This included: laying out the business capacity required for delivery and placing these within a platform design; developing a model to commercialise the facility in less than two years; and guaranteeing the project's sustainability by grounding it in principles of circular economy.
Involved in the process was a team from PA Consulting's Global Innovation and Technology Centre as well as experts on water from within the firm. They teamed up to deliver the technical and engineering side of the project, as well as designed a regulatory framework and ecosystem for further development.
"PA's vision, process and co-creation model made them the perfect partner. They immediately understood our vision to combine a for-profit enterprise with philanthropy, using advanced technology to empower local communities with access to drinking water when and where they need it," said Campbell.
The newly developed facility will be commercialised in Australia for starters, with plans to launch it across high-growth and developing markets in the future. The project also marks a step forward for the use of tech in water treatment and distribution, which is becoming increasingly crucial as water shortage becomes a more pressing issue due to climate change.