Patent application for using solar energy for filtration of produced water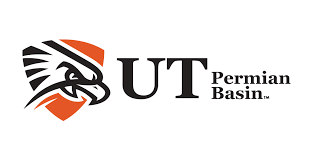 Led by its dean, George Nnanna, University of Texas Permian Basin's College of Engineering has filed a U.S. patent application for technology to treat produced water.
The process can take a year and a half to two years.
"The technology is aimed at using solar energy for filtration of produced water so it will be energy efficient in the sense that we will use solar collectors to harvest the solar energy and irradiate it on the produced water so that it can evaporate," Nnanna said.
"When it evaporates we collect those vapors and it becomes clean water."
Produced water is oilfield water that contains a number of "constituents" that can be anything from dissolved solids to organic and inorganic materials. It can also contain bacteria, Nnanna said.
Nnanna has been working on getting a patent for the device since before he came to UTPB. Previously, he was head of the mechanical and civil engineering departments at Purdue University Northwest in Hammond, Ind. He arrived at UTPB in 2018.
"We write the patent, technically. Then you submit it to the legal team; then they put it in this legal language," Nnanna said.
He added that the legal team he's referring to is from Perdue University Northwest.
"Currently, it's at the lab scale but the idea is that we are now in a position to take it to a pilot scale where it can be tested in the field. And if successful, then the next step will be to have it at a larger scale so the process typically is you do the lab scale experiment, then you do the pilot scale, then you go to full scale," Nnanna said.
He has been through the patent process before.
"We were about to go through the lab scale. Then we ran the pilot scale in one of the facilities in Northwest Indiana. Then from there it was up to the company to take it to commercial stage," he said.
"In this case, if we finish the pilot scale and the result is promising, then we can how we can commercialize it. It has potential to be utilized in other wastewater treatment facilities," Nnanna said.
After it got through the device, the water can be reused for hydraulic fracturing, municipal use or for irrigation. "That will save you the freshwater, so even if you're using it for those other purposes, hydraulic fracturing, or if you're using for municipal and irrigation that frees up the freshwater you use for that purpose so that you have surplus of freshwater," Nnanna said.
Although the device is going through the patent process, Nnanna said work to fine tune it and develop it and test it at a larger scale is.