PepsiCo in Veurne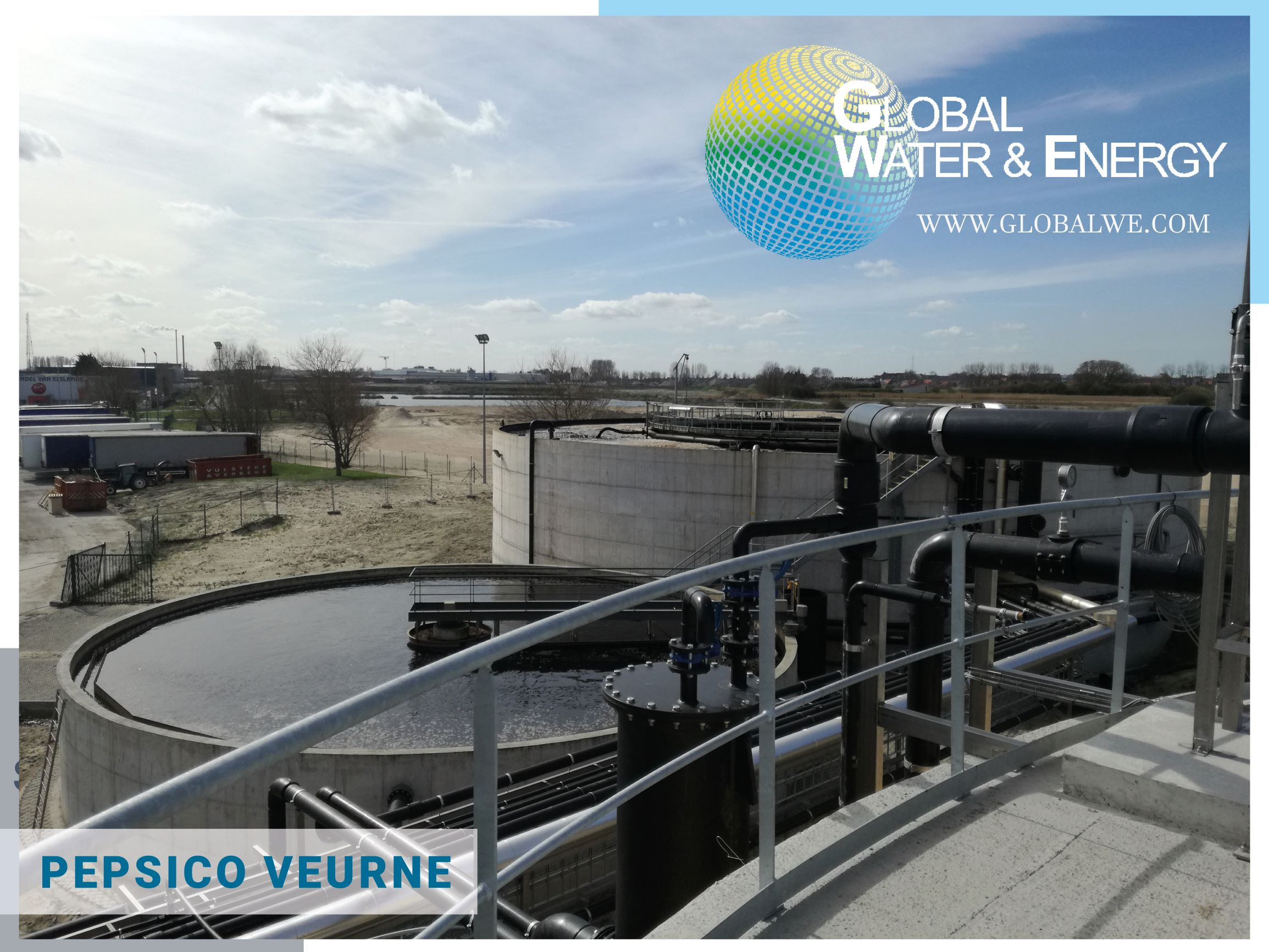 PepsiCo in Veurne: Expansion and upgrade of the WWTP to enable planned production expansion
Since 2016 PepsiCo in Veurne has been operating a wastewater treatment plant (WWTP) designed and build by Global Water & Energy (GWE). The WWTP consists of an anaerobic ANUBIX™-B UASB reactor followed by a two-stage aerobic treatment plant for polishing, nitrification and denitrification.
PepsiCo in Veurne has announced a new production line and this production expansion requires an upgrade of the existing WWTP. Based on the expected increased wastewater load, GWE has designed an upgrade and expansion of the aeration capacity of the aerobic treatment plant.
During the summer of 2020 GWE installed the extra aeration capacity and upgraded the aeration basin to generate sufficient treatment capacity for the future wastewater load. Even under the COVID-19 restrictions GWE was able to finish the project both in time and on budget. PepsiCo is now ready for the production capacity and set for continuation of their production at the Veurne production site.