Politicisation of Water Management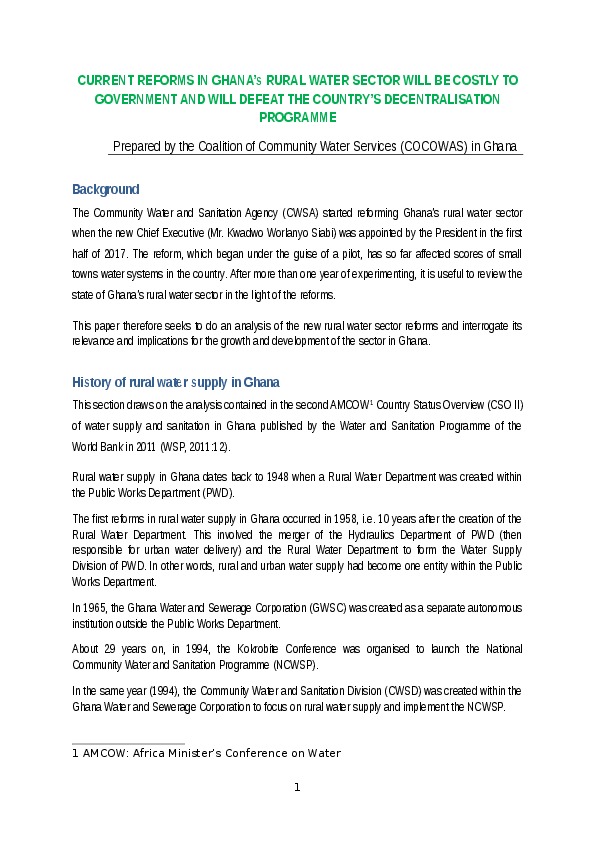 Ghana is currently under unimaginable political quagmire. The government seems not to know its direction to the extent that members of the ruling party can do anything under the guise that they are helping the government.
Communities have since 1994 been entrusted with the management of rural water systems through regulations and directives crafted in line with global action. Under the current government, the agency mandated to facilitate the community operation and management concept now wants to turn into a utility company by taking over the management of the water systems against the wish of the respective communities. The agency is lying to the government that it will create jobs for government by replacing all the local operating staff with so-called professionals who happen to be 'unemployed graduates'. Meanwhile, 82% of the current managers of rural water services are graduates with years of on-the-job experience. The government, unfortunately, does not know anything about it except a few individual party members. I wish to entreat the donor communities with who's benevolence the rural communities had the water facilities to call the government to order to avoid water insecurity in the rural areas. Centralized management of rural water services has not succeeded across the globe. Ghana must not be allowed to go for it.
Read more about it in the attachment below.