Portions of Mississippi and Missouri Rivers Are Most Endangered in U.S.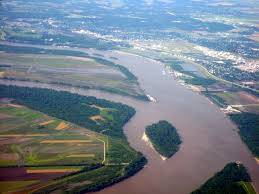 Climate change and poor floodplain management have imperiled nearby communities, a nonprofit report says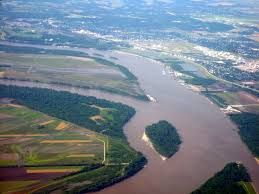 Two of the nation's essential commercial waterways face extraordinary risk from climate change and associated flooding, a new report from the nonprofit American Rivers says.
In its updated list of "America's Most Endangered Rivers," the group says marked increases in precipitation across the Upper Mississippi and Lower Missouri rivers, combined with poor floodplain management, have placed millions of people and a multibillion-dollar economy in peril within the two basins.
The Upper Mississippi and Lower Missouri are Nos. 1 and 2, respectively, on the group's 2020 list of most imperiled waterways. They also sustained some of the greatest property damage and crop losses from last year's record river floods.
"Mixing poor river management with climate change has created a recipe for disaster," Bob Irvin, the group's president and chief executive officer, said in a statement. "Lives, businesses and property are at risk. It's time for our leaders to prioritize solutions that protect rivers and strengthen communities. Our health and safety depend on it."
The report attributes much of the responsibility for the rivers' condition to the Army Corps of Engineers and state and local agencies tasked with managing the floodplain.
Along both the Upper Mississippi and Missouri rivers, local levee boards wield substantial authority over agricultural levees and other river control measures. While the Army Corps is tasked with permitting such work, critics have long argued the agency has done a poor job of regulating such levees.
With respect to the Lower Missouri, American Rivers said the Missouri, which joins the Upper Mississippi north of St. Louis, "is one of the most controlled waterways in our nation" and that "artificial channels, levees and dams vainly attempt to control flood damages."
"Right now, we're on a collision course with climate change and poor river management. Unless we embrace better solutions like giving the river room to flood safely, we're going to see increasingly severe disasters," Eileen Shader, director of river restoration for American Rivers, said in a statement.
Allen Marshall, an Army Corps spokesman in the agency's Rock Island District office, said he could not comment on the issue of climate change or criticisms that the agency has failed to properly regulate levees.
American Rivers also called for the completion of a federal-state comprehensive study of the Upper Mississippi called the "Keys to the River." Officials said the "keys" study will offer a more holistic approach and management strategy for the river and draw input from a broader group of stakeholders—including municipalities, navigation interests, water and wastewater utilities, farmers, sportsmen, and other recreational users.
All those sectors suffered major losses from the 2019 floods, a $20 billion catastrophe, according to an recent analysis based on NOAA and reinsurance industry data and released by the Mississippi River Cities and Towns Initiative.