Preventing a Great Lakes Drinking Water Crisis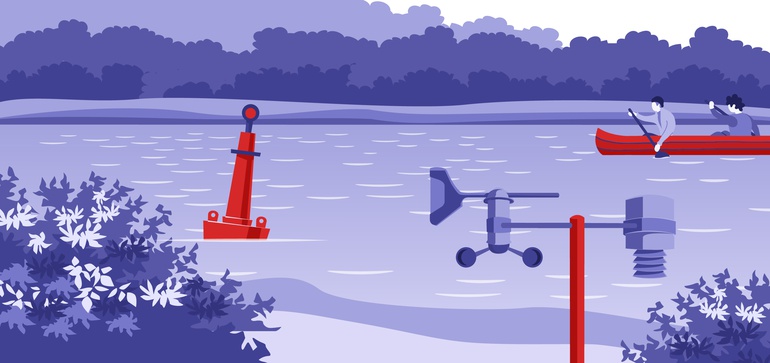 Tech-driven monitoring
To fight the major problems of harmful algal blooms and contamination in salt and septic systems, Lakes Erie and George are turning to technology, including intricate sensor networks, to monitor their water quality.
On Lake George, the Jefferson Project began in 2013 as a partnership between IBM, the FUND for Lake George and Rensselaer Polytechnic Institute (RPI), with the latter already conducting research at its Darrin Fresh Water Institute located on the lake.
The Jefferson Project deployed more than 500 sensors throughout Lake George on 52 intelligent sensor platforms that provide real-time data on various conditions, such as currents. The lake also has floating robotic buoys with sensors that can be lowered to various depths to measure the water temperature, its acidity on the pH scale and levels of chlorophyll. The buoys have full weather stations to capture wind speeds and monitor conditions in the air to provide insights on the effects of inclement weather.
Harry Kolar, an IBM fellow and associate director of the Jefferson Project, told Smart Cities Dive some weather stations have also been built on rock outcroppings in and around the lake. There are also stations in the lake's tributaries measuring the flow and depth of the water, as well as salt levels and the chemistry of the water flowing into and out of Lake George.
They then communicate with each other using artificial intelligence (AI), machine learning and internet of things (IoT) technologies to feed data into the Jefferson Project's modeling.