Results from BioLargo's 18-Month Municipal Wastewater Treatment Pilot in Montreal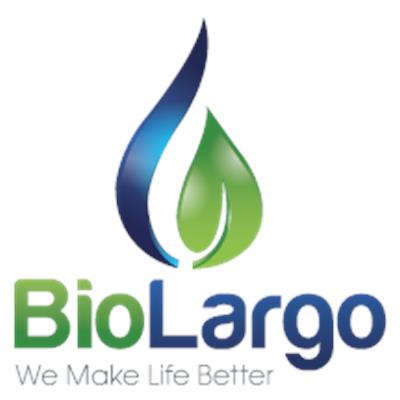 BioLargo, Inc. (OTCQB:BLGO), a developer of sustainable cleantech technologies and full-service environmental engineering company, announced that its subsidiary BioLargo Water presented the results of its municipal wastewater treatment pilot at the Canadian Water and Wastewater Association's annual conference in Halifax, Nova Scotia. Results presented at the conference cement the company's patented Advanced Oxidation System (AOS) water treatment technology as a powerful yet energy- and cost-efficient solution for removing emerging contaminants from wastewater.
In the face of an expanding population, aging sewage treatment infrastructure, and the growing concern of hard-to-treat wastewater contaminants like pharmaceuticals (a.k.a., "micropollutants", identified by the US EPA as "contaminants of emerging concern"), there is a growing global interest in new water treatment technologies that can effectively and affordably remove a broad spectrum of water contaminants while also addressing legacy contaminants like bacteria and viruses.
BioLargo developed its AOS to be the new gold standard technology for tertiary wastewater treatment (i.e., the final step in sewage treatment). The AOS uses proprietary electro-oxidation technology to generate a blend of powerful iodine molecules and hydroxyl radicals inside its patented reaction cell, resulting in rapid and energy-efficient water disinfection and breakdown of organic contaminants.
A commercial-scale AOS unit has been operating, continuously, on-site at a municipal wastewater treatment plant pilot site at a municipality near Montreal, Quebec, for the past 18 months. The purpose of the pilot was to test whether the AOS could remove certain pharmaceutical micropollutants from the municipality's wastewater more effectively than the plant's current equipment, as well as to verify that the AOS could operate in a real-world wastewater treatment plant over long periods of time without issue.