Reuse of effluent in agriculture is all about managing risks • Water News Europe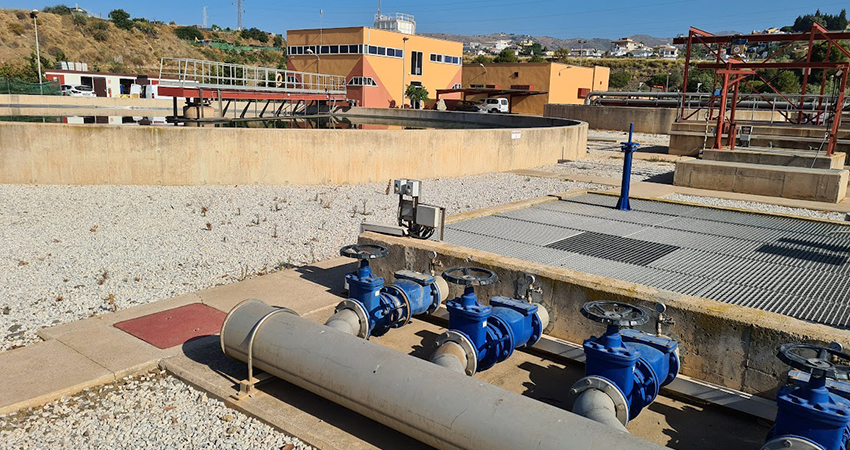 While many countries in Europe are still suffering from drought, the need for additional water sources is getting more and more urgent. In very dry areas, like Southern Spain, reclaimed wastewater is already used for irrigation on a large scale. But when reusing wastewater the management of risks is essential.
Nowadays Brussels is promoting the reuse of wastewater in agriculture. In December 2020, the European Parliament adopted the European regulation on minimum requirements for water reuse. Officially, reuse of effluent is still prohibited and sewage treatment plants are obliged to discharge effluent. By setting minimum requirements for the use of treated wastewater, Brussels wants to guarantee food safety in the European Union and increase citizens' confidence in agricultural products on the internal EU market.
Additional treatment requirements
The new European directive that will come into effect in June of 2023, only sets minimum requirements for pathogens in treated waste water. No rules have been established for micro's, medicine residues or other hazardous substances. Individual Member States are allowed to impose additional conditions on water quality. For example for heavy metals and other substances of concern. So is the Dutch government currently discussing the national implementation of the new guideline with various stakeholders. During the debate the Dutch Association of Drinking Water Companies Vewin, is advocating a ban on the reuse of wastewater in river basin districts that are used for drinking water extraction.
European guidelines
In addition to the minimum requirements for pathogens, the new European regulation has also drawn up guidelines for governance. Users of reclaimed wastewater must submit a risk management plan to the Environmental authorities, so they can assess the risks to the environment. According to the new guideline wastewater reuse in agriculture must be controlled by competent authorities and requires permits and sanctions for violations. These are some of the practical guidelines published by the European Commission in early August. These guidelines are intended to help Member States and stakeholders establish rules for the safe reuse of effluent in agriculture.
Over-fertilization
In order to establish frameworks, the risks of reusing wastewater in agriculture must be clear. During the first edition of the European knowledge exchange program Water Academies, wastewater treatment professor Jules van Lier from the Dutch University TU Delft explained that wastewater globally is already being reused on a large scale. Depending on the treatment technology irrigation with reclaimed wastewater in agriculture can lead to over-fertilization. Wastewater is very rich in nutrients, so it is not necessary to add nitrogen, phosphorus and potassium (NPKs). "However, many farmers are not aware of this. They still add fertilizers, which leads to over-fertilization with adverse consequences for the crops, the soil and the groundwater."
Salinization of the soil
Van Lier also says that reuse of waste water can lead to salinization of the soil in the long term. It is therefore wise to mix reclaimed wastewater with other water sources. If it doesn't rain for a longer period of time, he recommends rinsing out the accumulated salt once in a while. "A farmer who only uses treated wastewater without regard for salt accumulation runs the risk that his farmland is no longer usable in the long term."