rqmicro.COUNT: How to quantify Legionella in water in 2 hours?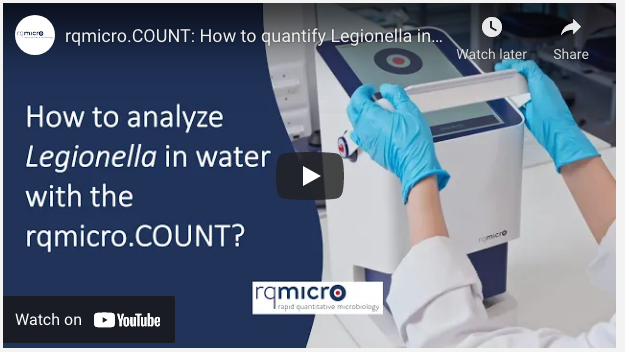 Check out this video and find out how to rapidly and reliably analyze Legionella in water with the rqmicro.COUNT.
Legionella analysis with the rqmicro.COUNT consists of 3 steps:
1) Sample concentration
2) Reagent incubation
3) Automatic sample purification and analysis

Would you like to benefit from our products, or do you see an opportunity for collaboration? Contact us today, we are looking forward to talking to you.