San Francisco's water utility owns the Calaveras Reservoir & much of the Alameda watershed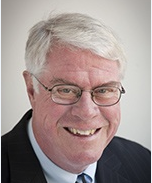 The largest landowner — by taxable acreage — in Santa Clara County isn't one of the many multi-billion dollar technology companies or developers that otherwise dominate Silicon Valley. It's not even Stanford University, which controls $19.7 billion worth of property — almost three times more than anyone else.
No, the largest land baron in the valley is our neighbor to the north, the city and county of San Francisco. More specifically, it's the San Francisco Public Utilities Commission, which is responsible for delivering water to 2.7 million residents and businesses in the Bay Area.
San Francisco's water utility owns the Calaveras Reservoir and a large swath of the Alameda watershed — about 3,800 taxable acres all told, based on an analysis of data from the Santa Clara County assessor's office. That's more, by size, than anyone else in the county — although the assessed value of that land is way down the list at $15.6 million.
But it's a distinction that comes with a caveat. Other government agencies, including local and state park departments, own even more land in Santa Clara County than San Francisco does, but their land doesn't have an assessed value because it's used for public purposes. In many cases, the assessor's office doesn't even maintain records of the square footage of those holdings.
And in fact, most of the SFPUC's land in the county is owned tax-free as well — the agency says its total ownership is 14,001 acres. It is assessed on the 3,800-acre portion only because it leases that land out to private interests, mostly ranchers.
The Santa Clara County holdings are only a portion of the utility's water portfolio, said Steve Ritchie, assistant general manager for water at the commission, and the city and county of San Francisco uses just about a third of that total. The rest goes to customers in cities such as San Jose, Milpitas and Sunnyvale. About 94 percent of Palo Alto's water and 68 percent of Stanford's water comes from the agency, which also owns large reservoirs in Alameda and San Mateo counties.
The green dotted line shows the land owned by the San Francisco Public Utilities Commission. Courtesy of SFPUC
San Francisco's ownership of the Calaveras Reservoir dates back to the 1870s, when the privately-owned Spring Valley Water Company began buying up ranchland in the Alameda watershed with an eye towards a future dam and reservoir.
"They started looking at this watershed and saying, 'Good place for a dam and we need to be able to develop this,' " Ritchie said. "And they did over time."
That vision was completed in 1925 but not before an earlier version of the dam collapsed during construction in 1918. In 1930, San Francisco purchased the water company and its reservoir.
Steven Ritchie, Assistant General Manager for San Francisco Water is photographed at the Calaveras Reservoir on Thursday, Oct. 10, 2019. The reservoir that is owned by the San Francisco Public Utilities Commission sits on the county line of Alameda and Santa Clara counties. (Randy Vazquez/Bay Area News Group)
The dam, which is technically just over the border in Alameda County, was replaced earlier this year — an eight-year and $823 million project during which workers moved 12 million cubic yards of earth and rock and uncovered more than 1,500 fossils of ancient whales, sharks and more.
The reservoir and water system shouldn't be thought of in terms of cities and counties, Ritchie said, but rather as a regional service, paid for and managed for everyone who benefits from it.