Solar Water Treatment Plants for emergencies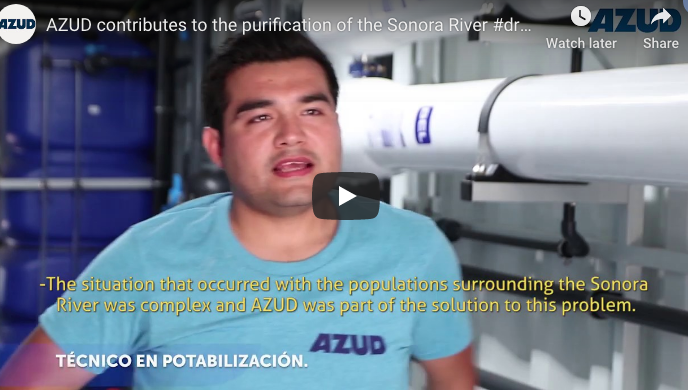 In 2017, Sonora river in Mexico suffered a strong contamination due to the pouring of toxic waste from a Mining Industry which caused river contamination in Arsenic, Iron, copper and a lot of suspended solids.
11 emergency water treatment plants (some of them with solar panels) were supplied in one month. As we can watch in the video, these plants could be mounted into a trailer and carried in cars. Thanks to this action, one hundred villages close to Sonora River received drinking water.