SOURCE Global's Approach to Solving the World's Drinking Water Crisis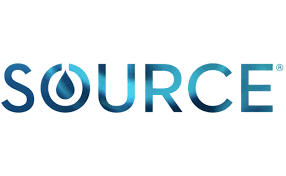 SOURCE Global's Approach to Solving the World's Drinking Water Crisis Further Supported by Independent Google X Study
SOURCE Hydropanels represent a proven path to low-cost, safe, renewable drinking water
SCOTTSDALE, Ariz., November 03, 2021 --(BUSINESS WIRE)--While approximately 2.2 billion people do not have access to safe drinking water today, new independent research is providing additional affirmation of the performance of existing, in-market technology, and further evidencing a path to making drinking water a renewable, distributed, and unlimited resource.
Google X has announced a three-year study demonstrating that sunlight and water vapor as inputs could, in principle, help meet the global need for safely managed drinking water. Their research included the development and optimization of their own solar atmospheric water harvesting prototype, which achieved peak production of 150 milliliters per hour per square meter, about the limit the study deemed achievable.
SOURCE Global, PBC was founded six years ago to develop a solar atmospheric water harvesting technology called the SOURCE® Hydropanel. Since then, SOURCE has advanced its performance dramatically. The Hydropanel uses only solar power to produce more than 565 milliliters of actual, drinkable water per hour per square meter*—which is nearly four times higher than the Google X technology.
SOURCE is the first company to successfully commercialize and scale a patented solar atmospheric water-harvesting technology, with applications ranging from two-panel arrays on homes to water farms that serve entire organizations and communities, now across 54 countries. As both a reflection of the nascency of this field and SOURCE's first-mover advantage, the performance of the Hydropanel confirms this approach to solve the world's drinking water needs.
Based on its current trajectory and advanced R&D, SOURCE believes that within the next decade it can create the lowest cost delivered potable water on earth, and that bringing a community of researchers, investors, utilities, and corporations together around this idea will dramatically accelerate that eventuality.
"With the substantial progress SOURCE has made, the world is closer to broad recognition of the massive market need for a solution to drinking water challenges globally, and that our solar atmospheric water harvesting approach could meet that challenge," said Cody Friesen, founder and CEO of SOURCE.
United Nations Sustainable Development Goal 6.1: "ensuring reliable access to safe drinking water for all," faces substantial challenges from headwinds to repairing or building traditional infrastructure, impacts on water scarcity because of climate change, and ongoing polluting and overdrawing of groundwater. But the new study and the proven performance of SOURCE Hydropanels demonstrate that breakthroughs in solar atmospheric water harvesting can help the world deliver on this goal.
"The Google X study has confirmed our core thesis – that unlocking new models for decentralized water harvesting is an integral part of addressing the water problem. Renewable resources allow us to produce climate resilient drinking water where people need it, leapfrogging infrastructure and tapping into the abundant resource of fresh water in the atmosphere," Friesen said.
*Assumes 1000 watts per square meter and environmental conditions of 25 °C, 40% relative humidity. Per-square meter calculation encompasses all elements of standalone SOURCE Hydropanel: hygroscopic materials, solar thermal and photovoltaic panels, electromechanical components (fans, pumps, motors), water mineralization and quality monitoring, and all controls and communications hardware that enable an infrastructure free operation.
About SOURCE Global, PBC
A Public Benefit Corporation, SOURCE Global, PBC's mission is to make drinking water an unlimited resource. The company's SOURCE® Hydropanels create drinking water using sunlight and air as the only inputs, and can put the fundamental right of safe, sustainable drinking water in the hands of every person in nearly every climate and corner of the world. SOURCE is on Fast Company's 2020 list of most innovative social good companies. Because the company's technology operates entirely off the grid, it is uniquely well suited to serve areas with no reliable access to safe drinking water and those with little to no infrastructure. Unlike piped, well or bottled water, SOURCE water is produced where it's needed and constantly measured and monitored by digital sensors in each panel. SOURCE® Hydropanels are currently serving water-stressed communities, schools, hospitals, NGOs, businesses and homes across the world. Headquartered in Scottsdale, Arizona, the company operates in 54 countries and on six continents. SOURCE is a registered trademark of SOURCE Global, PBC. For more information, visit www.source.co and follow us on Facebook, LinkedIn, Twitter and Instagram.