Spinnova and adidas unveil their first commercial product - Spinnovagroup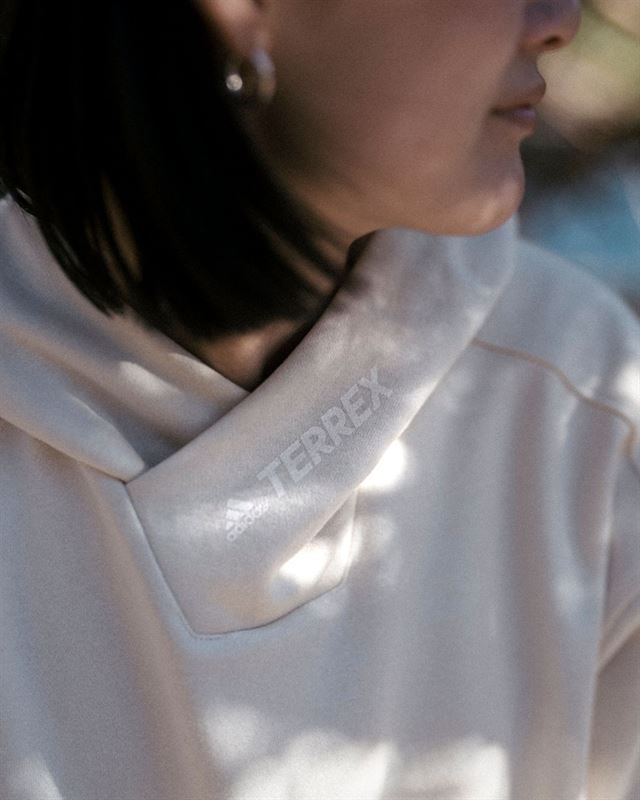 Spinnova and adidas introduce the all-new hoodie, TERREX HS, the first adidas product made with the sustainable SPINNOVA® material. This announcement marks an important milestone in SPINNOVA® materials becoming available for consumers globally.
Eight months after announcing their partnership, Spinnova and adidas have unveiled the first adidas product made with SPINNOVA® fibres. Composed of a minimum of 25% wood-based fibres and organic cotton, the adidas TERREX HS1 is a mid-layer knit for hikers that sees adidas exploring a more sustainable textile solution. Working with the material's natural colour, the hoodie is made without dyeing or bleaching chemicals.
A limited number of the TERREX HS1 will be made commercially available on adidas.com and in other selected retail outlets with global reach from July, marking a significant milestone in Spinnova's market entry.
– Spinnova is on a mission to transform the raw material base of the global textile industry by providing radically sustainable and high-performance textile materials. We are very proud of the revolutionary results our teams have accomplished together. Today's launch is a major milestone on our joint commercial journey, says Spinnova's CEO and co-founder Janne Poranen .