StormHarvester has concluded a €2 million investment round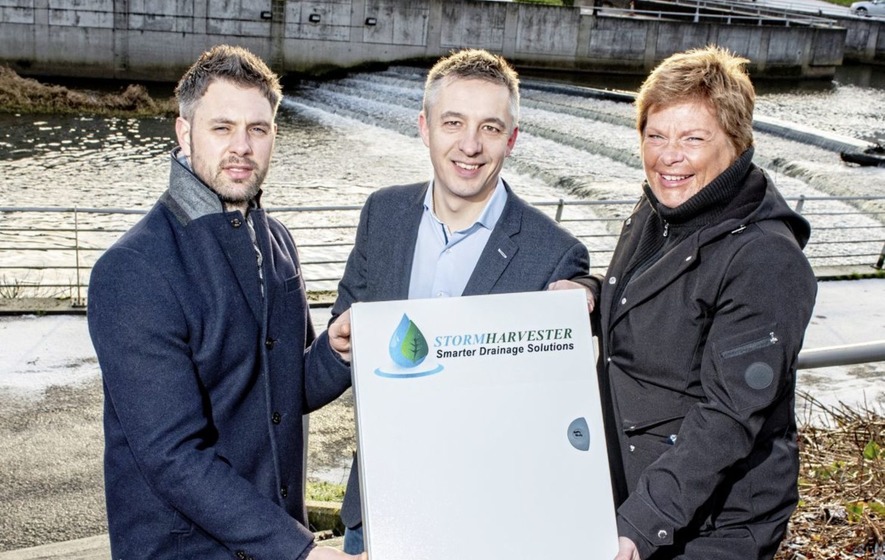 BELFAST green technology firm StormHarvester has concluded a €2 million investment round and plans to launch a major drive to recruit 30 jobs over the next three years.
This will include hiring additional software engineers and drainage engineers in Belfast, and expanding its global sales and marketing team.
The cash injection will allow StormHarvester - which been identified as one of the world's most promising water technology start-ups - to accelerate breaking into more international territories.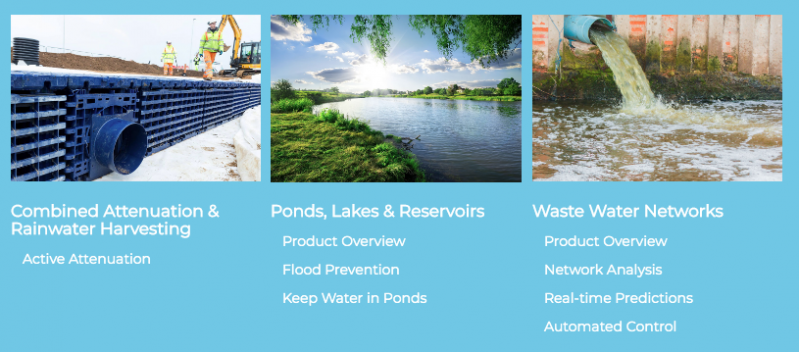 Last year it expanded into 19 new markets through a partnership deal with Dutch infrastructure giant Wavin, and now it will expand its team and set down roots in US, Canadian, Australian and New Zealand.
StormHarvester's award-winning technology uses machine learning, rainfall prediction and forecasting tools to monitor and control water and wastewater networks.
Recognised as one of the most promising water technologies worldwide, it optimises network performance to manage extreme weather conditions, reduce urban flooding and facilitate the reuse and recycling of rainwater.
Green Angel Syndicate, an angel investment syndicate which invests only in companies that are of benefit to the green economy, led the €2 million investment round, which also includes Invest NI's Co-Fund II and local HBAN business angels, Techstart Ventures, London-based Eden Rock and a number of local and international angel investors.
The company's founder and chief executive Brian Moloney said: "This €2 million investment will allow us take our technology further into the European market and also enter the exciting North American market.
"We are planning to action our aggressive hiring plan over the coming months and grow our team significantly.
"This will initially focus on building our capacity to tackle major water management and sewer pollution issues through the hiring of software engineers, data scientists and drainage engineers, as well as expanding our marketing team to raise awareness of our products".
John Waters, a Green Angel Syndicate investor who will join the StormHarvester board as a non-executive director, said "We are delighted to have led the funding raise for StormHarvester, whom we believe can play a major role to reduce the social and economic impacts of urban flooding and accelerate the recycling of rainwater.
"This is the largest amount GAS has raised for a company to date which reflects the confidence we have in Brian and his excellent team to promote the sustainable use of our precious water resources. I look forward to working with Brian, Neil and the rest of the board to support the next stage of company growth."
Claudine Owens, investor at Clarendon Fund Managers, which manages both Co-Fund II and HBAN in Northern Ireland, said: "StormHarvester's technology is designed to solve a global problem and as concern about climate change grows there is already considerable interest and excitement about what the team is doing.
"We are delighted that both CoFund II and HBAN investors are supporting this funding round, which will help take the company into its next phase of growth."
Jamie Andrews, a partner at Techstart Ventures, who led the original Stormharvester seed investment round said: "We saw the potential in StormHarvester from an early stage. Water shortages and pollution are two of the most serious issues facing our planet and StormHarvester works to address both with its innovative technology."