Stream Restoration in the Eastern U.S. with Laura Kelm of GreenVest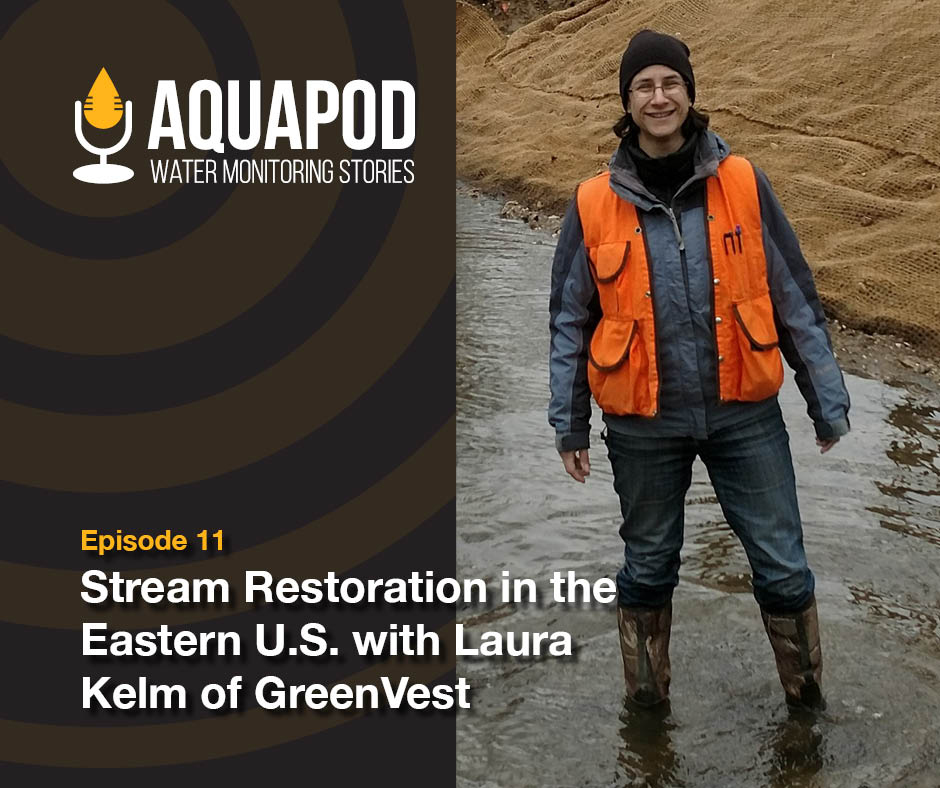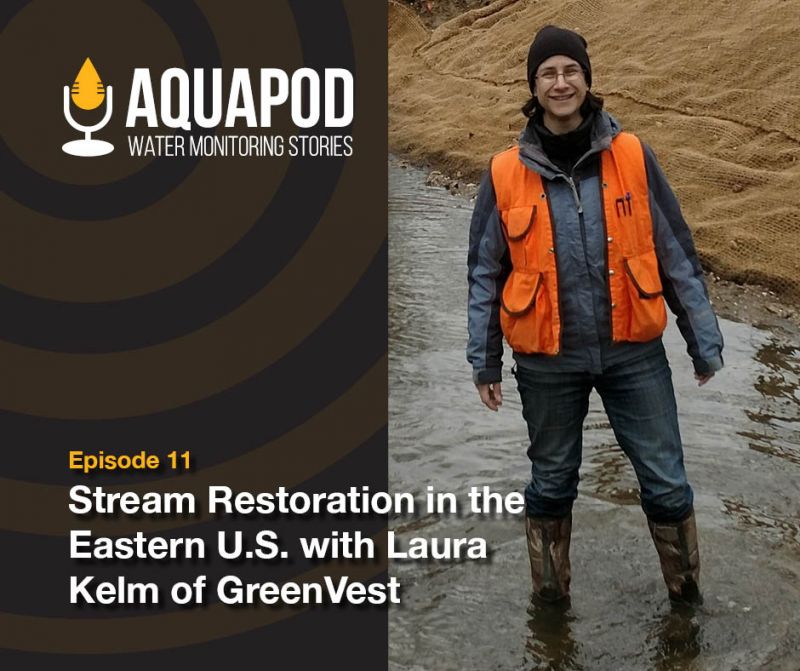 Happy at work. Despite the myriad challenges of project planning, permitting, implementation, Laura Kelm gets great satisfaction from the stream and wetland restoration projects she manages for environmental consulting firm GreenVest.

Listen to our great conversation with this passionate scientist on AquaPod.
As a project manager with GreenVest, a U.S. firm specializing in ecological restoration and provision of mitigation credits for public and private landowners, Laura Kelm has worked on multiple mitigation and restoration projects aimed at reducing sediment and nutrient flow into the Chesapeake Bay, restoring hydrologic function, and improving habitat. She joined us to talk about several of her recent projects and the challenges and trends she sees in this emerging field.
Following a success story posted on our website, we invited Laura Kelm, of GreenVest, to join us for an in-depth conversation about some of her recent stream and wetland restoration projects, the essential elements of a successful stream restoration endeavor, and her views on what the future holds for the industry.