​Suncor named Energy Excellence Awards champion for Water Technology Development Centre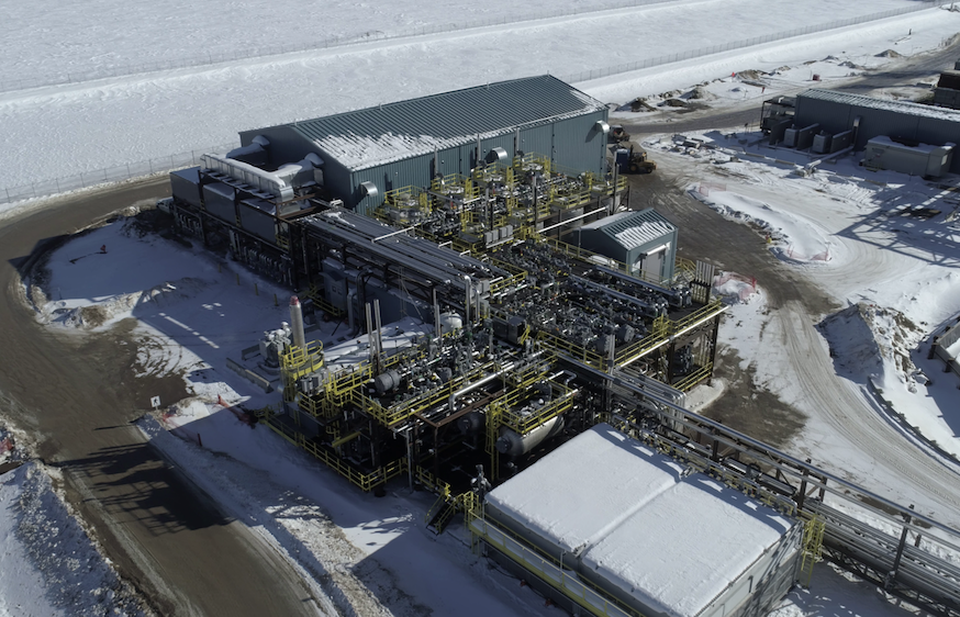 Ten years in the making, Suncor's Water Technology Development Centre (WTDC) will be fully operational in Q2 2019, allowing its partners to test new water technologies to improve the sustainability performance of thermal in situ oil sands projects.
Water Technology Development Centre. Image: Suncor
The Daily Oil Bulletin's first annual Energy Excellence Awards were held in Calgary on Thursday, May 2. Awards were handed out in 12 categories under the banners of Operational and Project Excellence, Innovation and Researching Excellence, and Exporting Excellence. Over the next two weeks we will be profiling the champions in each of the 12 subcategories. Today's instalment profiles the champion in the category Operational Excellence: Oilsands.
The $143-million "live fluid" test facility is located at Suncor's Firebag SAGD project. Established collaboratively through Canada's Oil Sands Innovation Alliance (COSIA) by Suncor, Canadian Natural Resources, CNOOC, Devon Canada and Husky Energy, the WTDC responds to the industry challenge of developing technologies past the lab or bench scale to the pilot or near-commercial scale.
"The WTDC allows the partner companies to test more technologies than each could on their own, while sharing the risks and costs of development," says Brad Sobey, manager operations technology development, Suncor.
The WTDC is also expected to speed the development and implementation of new water treatment technologies, shortening the current eight-year timeframe required to field test technologies, while improving returns on investment for member companies.
Situating the WTDC onsite at Firebag ensures real-world conditions in working with process fluids that have the same physical-chemical characteristics, elevated temperatures and pressures typical of a commercial SAGD in situ operations. This is expected to yield more accurate results in evaluating new technologies.
The scope for the work proposed for the WTDC is water technology development that reduces environmental impacts, capital and operating costs, and increases reliability.
SOURCE ARTICLE ABOUT SUNCOR WATER TECHNOLOGY DEVELOPMENT CENTER