The massive, unregulated source of plastic pollution you've probably never heard of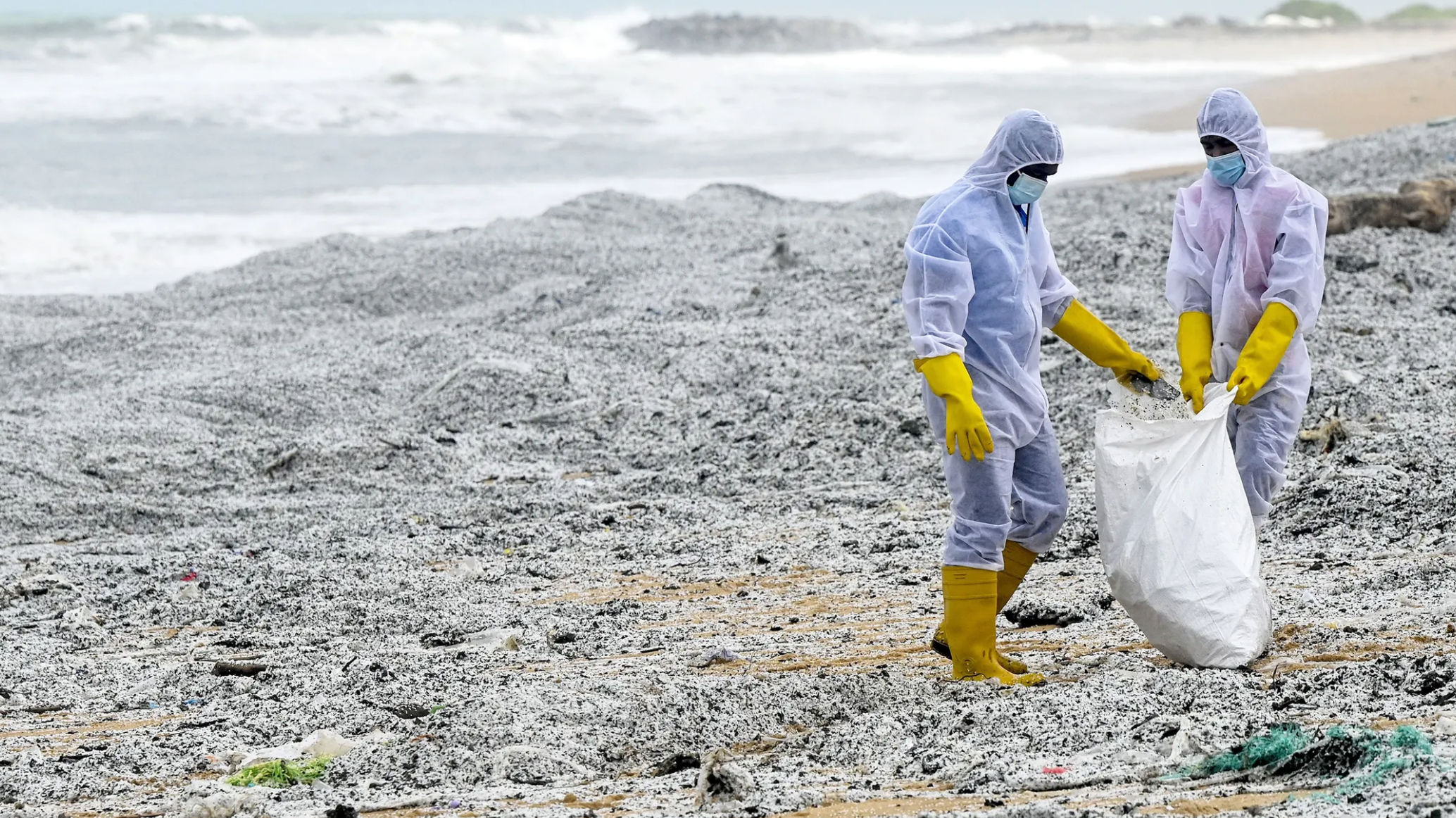 "We're making these nurdles and basically spilling oil, just in a different form."
By Neel Dhaneshaneel.dhanesha@vox.com May 6, 2022, 6:00am EDT
NEW ORLEANS — On an overcast day in April, on the edge of Chalmette Battlefield, a few miles outside the city, Liz Marchio examined a pile of broken twigs and tree branches on the bank of the Mississippi River. "Usually I try to look — oh, there's one," said Marchio, a research associate for the Vertebrate Museum at Southeastern Louisiana University. She bent down to pick up something with a pinch of her thumb and forefinger and placed it in her palm for me to see.
The object in Marchio's hand was small, round, and yellowish-white, about the size of a lentil. It looked like an egg, as if a fish or salamander or tadpole could come wriggling out of it. Marchio handed it to me and turned to flip over a tree branch floating in the water, where dozens more lay waiting underneath. She made a sound of disgust. We had come hunting, and we had quickly found our quarry: nurdles.
A nurdle is a bead of pure plastic. It is the basic building block of almost all plastic products, like some sort of synthetic ore; their creators call them "pre-production plastic pellets" or "resins." Every year, trillions of nurdles are produced from natural gas or oil, shipped to factories around the world, and then melted and poured into molds that churn out water bottles and sewage pipes and steering wheels and the millions of other plastic products we use every day. You are almost certainly reading this story on a device that is part nurdle.