The World's Largest Water Reuse Project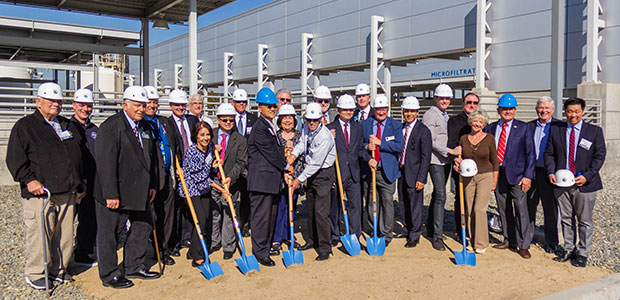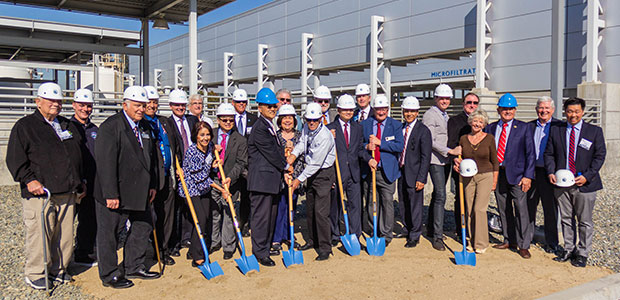 The World's Largest Water Reuse Project is in its Final Stages
The final expansion of the Groundwater Replenishment System was celebrated in Orange County yesterday. The project poses high hopes for the future of California's water systems.
Technology allows us to repurpose used water in a number of ways through chemical processes. Agricultural runoff, potable drinking water, and even wastewater can all undergo water treatment systems to be filtered, repurposed, and used again. But, not surprisingly, this kind of recycling requires funds and the right organizations to support it.
The Orange County Water District (OCWD) and Orange County Sanitation District (OCSD) celebrated the final expansion step in California's most recent water system initiative: the Groundwater Replenishment System (GWRS).
In attendance at the ceremony were elected officials, project stakeholders, and industry professionals to see the last step in the project, due to be completed in 2023. The GWRS first began operating nearly 11 years ago and then produced an average of 70 million gallons of water a day (MGD). Upon completion, it will produce almost double at 130 MDG.
The state of California has long seen struggles in serving its millions of residents with clean and accessible water. Now, with the success of the GWRS, the state and organizations alike have hopes that the project will help serve their water demands to the approximate 2.6 million people in central and northwest Orange County.
SOURCE FROM ENVIRONMENTAL PROTECTION ONLINE ABOUT LARGEST WATER REUSE PROJECT