There's One Surefire Way to End Big Sewage Spills: End Big Sewage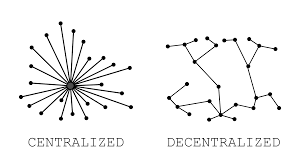 In July, Los Angeles' Hyperion Water Reclamation Plant, the city's largest municipal wastewater treatment facility, spilled 17 million gallons of raw sewage into Santa Monica Bay after an unexpected surge of debris overwhelmed the plant, resulting in beach closures during the height of beach season. Weeks later, The Los Angeles Times revealed that the still-damaged plant was continuing to release partially-treated wastewater into the Pacific Ocean.
Earlier in the month, England's Southern Water, a privatized utility, was fined 90 million pounds (roughly $125 million) for intentionally releasing untreated sewage between 2010 and 2015, apparently in order to save money. And The New York Times reported on the growing, climate-change-exacerbated problem of sewer overflows in Chicago, where backups disproportionately burden poor, non-White communities.
The takeaway from reports like these is often that more investment and regulation are needed to prevent sewage spills, be they a result of accident, negligence, or plain old bad behavior. That's true.
But there's only one surefire way to end big sewage spills, and that's to end big sewage.