This Famous Hollywood Family is about to Revolutionize Responsible Water Market
Jaden Smith, a musician, famous "renaissance millennial", and a son of the stunning celebrity couple Will Smith and Jada Pinkett Smith, has become one of the most inspiring waterpreneurs in the world. The water packaging company he launched in 2015 has just earned $100 million in valuation and it seems like this is just a beginning in his quest to make the water market a lot more responsible.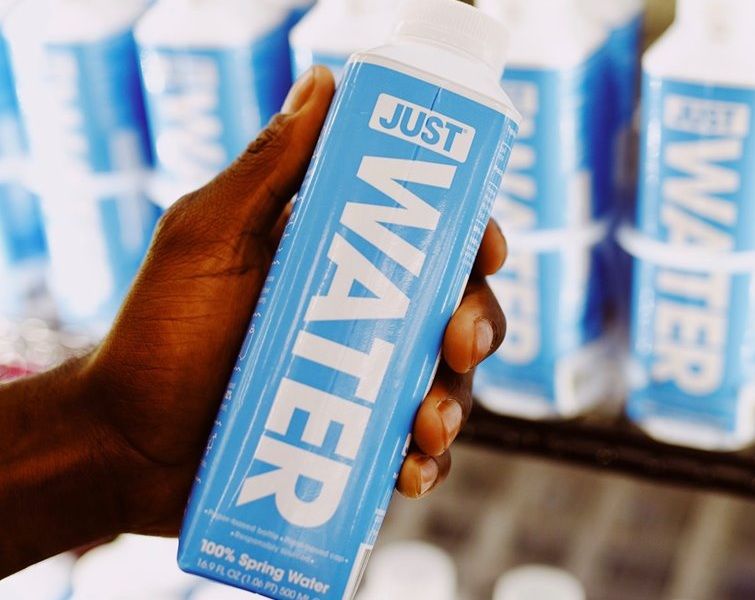 Image by Just Water
JUST Water started by selling responsibly sourced 100% spring water packaged in bottles made of 82% renewable resources. Today, the company has three bottling facilities in the U.S., U.K., and Australia and sells its distinctive mostly-paper water bottles in 10 countries and is currently sold in over 15,000 retail locations in North America. It will be soon expanding to UAE and Japan, it is partnering with major global retail companies such as Target, Publix, CVS, and IKEA Australia.
"While the company has grown very rapidly—and shows no signs of slowing—it is staying true to Smith's early vision of a sustainable water company that is good for the planet, a mission that clearly resonates with consumers," reports Fast Company . "Two years after it was founded, JUST Water became a certified B Corp, maintaining and upholding rigorous standards of social and environmental performance, accountability, and transparency. They sent a water filtration system to Flint, Michigan, that can clean up to 10 gallons of water at once for families, and Smith has been running his free vegan food truck for the homeless as another way to give back. They also just teamed up with Allbirds to create a sustainable line of sneakers with 100% of the proceeds going to Leonardo DiCaprio's Amazon Forest Fund."
But most importantly the company's devotion to recyclable packaging stayed in focus all the way through.