Toilet Board Coalition - CALL FOR APPLICATIONS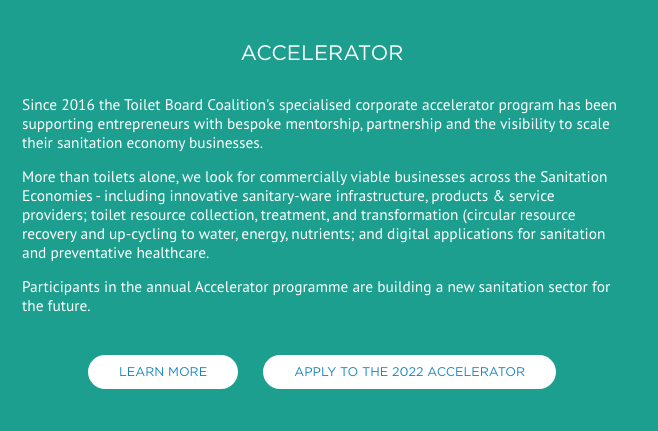 Since 2016 the Toilet Board Coalition's specialised corporate accelerator program has been supporting entrepreneurs with bespoke mentorship, partnership and the visibility to scale their sanitation economy businesses.
More than toilets alone, we look for commercially viable businesses across the Sanitation Economies - including innovative sanitary-ware infrastructure, products & service providers; toilet resource collection, treatment, and transformation (circular resource recovery and up-cycling to water, energy, nutrients; and digital applications for sanitation and preventative healthcare.
Participants in the annual Accelerator programme are building a new sanitation sector for the future.