Toilet Tech: Toledo Team Developing Flushable Wipes That Are Actually Safe To Flush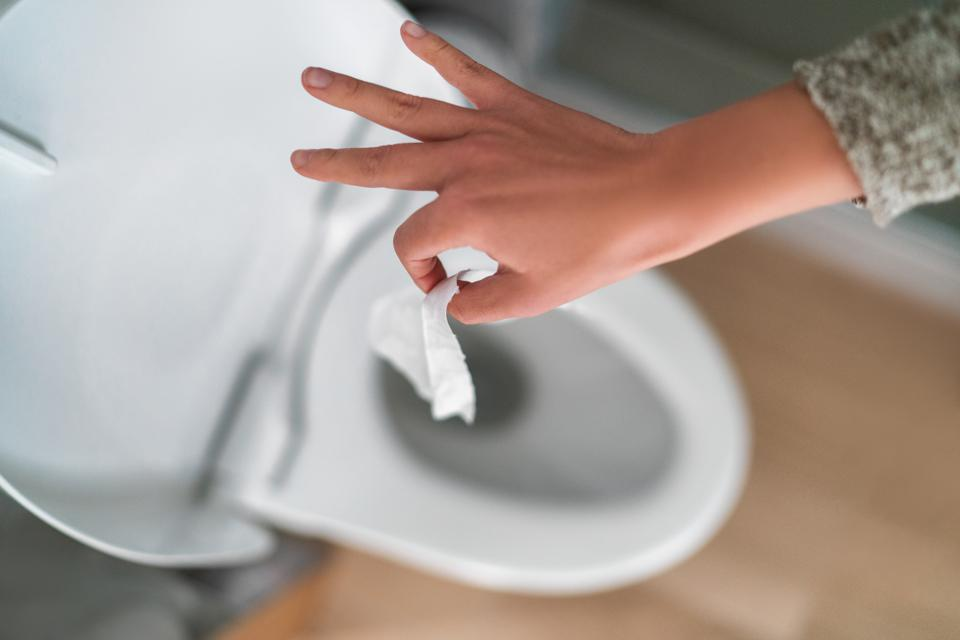 Wet wipes may be an improvement on traditional toilet paper, but even ones that say "flushable" on the package are not. Studies have shown that you can flush anything down the toilet, like urine, feces or a flushable wipe, but that doesn't mean you should.
The U.S. Environmental Protection Agency has taken notice, and is funding a University of Toledo project with the wonderful title of "Wet Wipes That Turn into Toilet Paper When Flushed."
The title is wonderful because this is a nasty problem. People can buy "flushable" wipes in stores and while those people may be, um, cleaner in the end, the wipe they flush can clog plumbing and sewer systems.
Used wipes can accumulate into disgusting blobs called "fatbergs" that cost time and money to remove. One was found in London, for example, that was 820 feet (250 meters) long.
The EPA has a national People, Prosperity and the Planet (P3) grants program, and recently awarded nearly $100,000 in phase one grants to four student teams from Ohio, including pioneers from the University of Toledo.