Top US Utility Requests 30 Design Scenarios for 24 MGD WRRF Master Planning Tender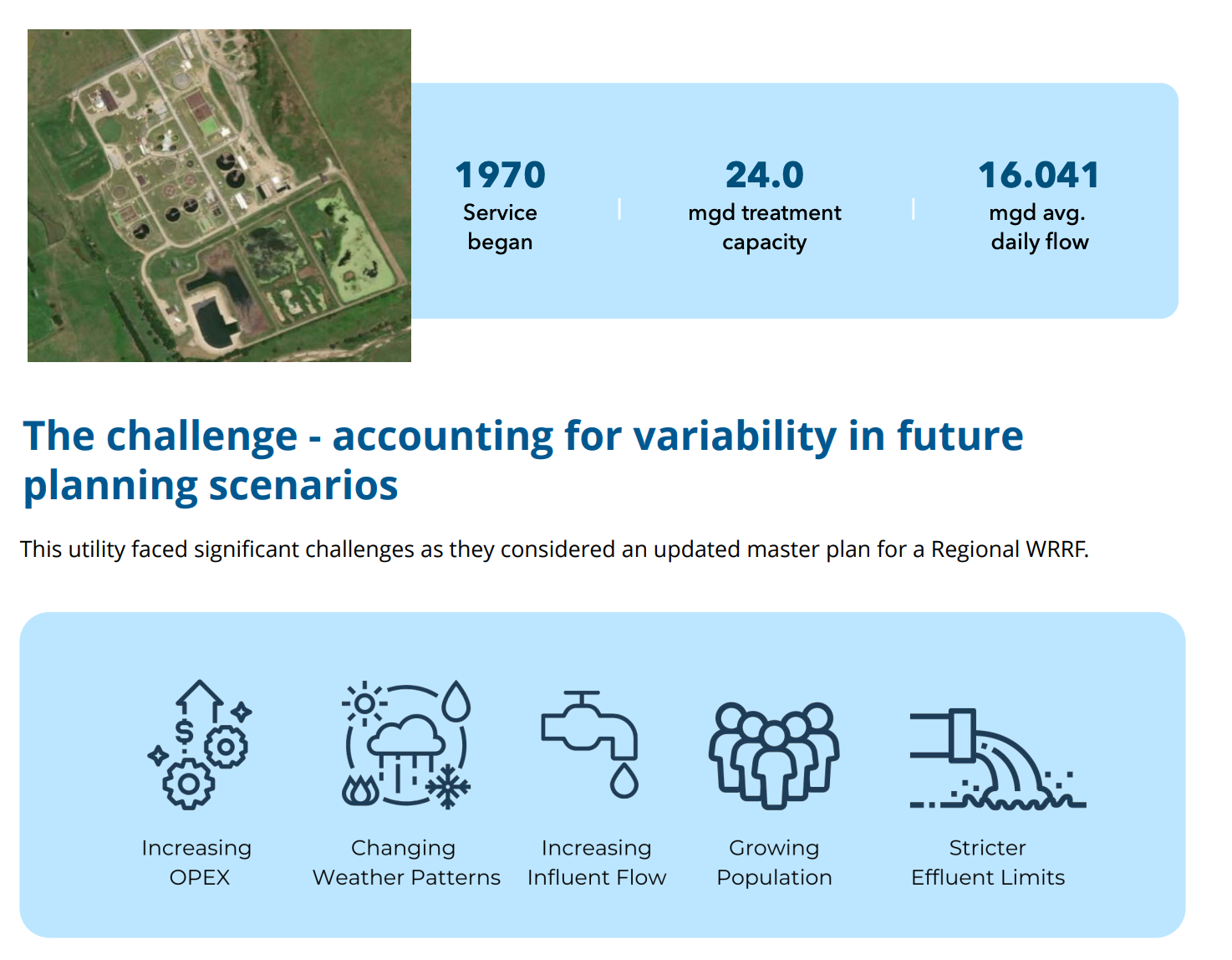 Innovative Water Utility Incorporates Generative Design Software Into Its RFP
When it comes to capital planning, utilities and their consulting partners struggle to keep up with the
demands of the future. Scenarios like ever changing regulatory requirements, weather conditions,
population models, emerging contaminants, and advances in treatment technology are difficult to plan
for. How can utilities effectively assess this range of potential scenarios, especially with limited time and
budget?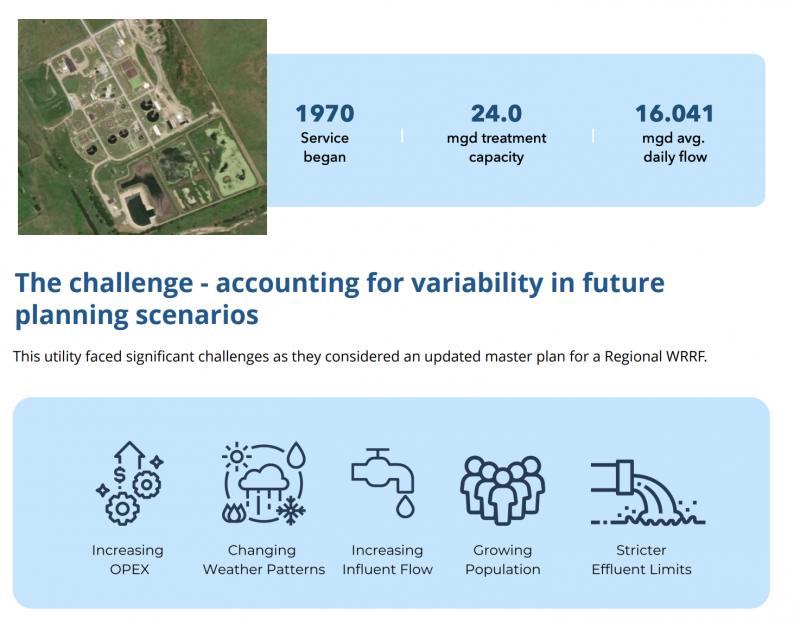 One leading utility in the southern US has an answer.
The utility issued a tender for a Master Plan update for a 24 MGD facility. The original tender required 3
scenarios to be proposed as part of the facility upgrade. However, the utility determined that 3 design
options wouldn't effectively cover the rapidly changing environmental challenges this water facility will
face in upcoming decades. By incorporating design automation software into their amended RFP,
including Transcend Design Generator (TDG) mock-ups, the utility requested bidders submit 30 scenarios
- while keeping the original deadline and, most importantly, the budget.
READ FULL CASE STUDY ATTACHED