Trump Administration Cuts Back Federal Protections for Streams and Wetlands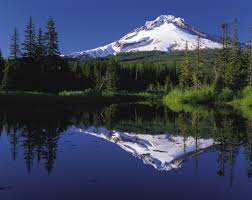 The U.S. Environmental Protection Agency is moving to roll back government limits on pollution in wetlands and smaller waterways Brynn Anderson/AP
The Environmental Protection Agency is dramatically reducing federal pollution protections for rivers, streams and wetlands – a move welcomed by many farmers, builders and mining companies but opposed even by the agency's own science advisers.
EPA Administrator Andrew Wheeler, who announced the repeal of an earlier Obama-era rule in September, chose to make the long-anticipated announcement Thursday in Las Vegas, at the National Association of Home Builders International Builders' Show.
The biggest change is a controversial move to roll back government limits on pollution in wetlands and smaller waterways that were introduced less than five years ago by President Barack Obama.
The Obama executive action, which broadened the definition of "waters of the United States," applied to about 60% of U.S. waterways. It aimed to bring clarity to decades of political and legal debate over which waters should qualify.
EPA Makes Rollback Of Clean Water Rules Official, Repealing 2015 Protections
However, various business interests painted the regulation as a massive federal overreach. Within weeks after the change was announced in May 2015, 27 states sued to block it. At the time, Texas Attorney General Ken Paxton, a leading critic, called the new rule "so broad and open to interpretation that everything from ditches and dry creek beds to gullies to isolated ponds formed after a big rain could be considered a 'water of the United States.' "
In September, EPA Administrator Andrew Wheeler had announced plans to revoke the Obama-era Waters of the United States rule.
Patrick Semansky/AP
However, as the proposed rollback was taking shape last year, 14 states sued the EPA over the impending rule change, saying it "ignores science and the law and strips our waters of basic protections under the Clean Water Act."
In a draft letter posted online late last month, the 41-member EPA Science Advisory Board, which is made up largely of Trump administration appointees, said the revised definition rule "decreases protection for our Nation's waters and does not support the objective of restoring and maintaining 'the chemical, physical and biological integrity' of these waters." The letter is signed by the board's chair, Michael Honeycutt.
SOURCE NPR by SCOTT NEUMAN