Tube Settler On-site Assembly: How to Assemble Lamella Clarifiers (Video)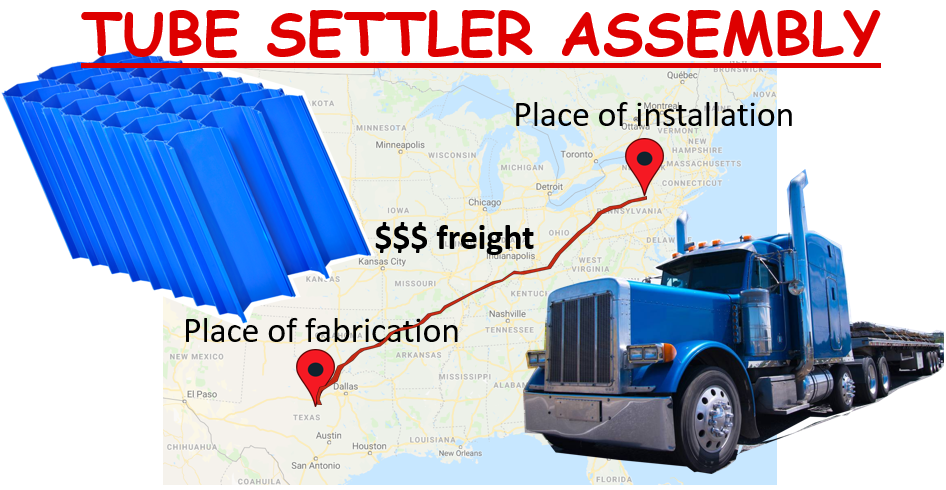 All tube settler module designs for particle separation have one thing in common: Assembled blocks consist to more than 90% of air.
Therefore, depending on the distance between the place of fabrication and place of installation, freight costs can be a big cost factor. For example, a 54ft truck has a loading capacity of about 3,500ft3. However, by shipping assembled tube settlers only about 10% of this capacity is actually used.
Most tube settler designs consist of corrugated foils that require expensive and large welding or gluing machines that have to be operated by an experienced field technician. Consequently on-site assembly is no option except the project requires several thousand ft3 tube settler material.
Please watch ​​​​the video ​​​​animation here:​​​​ ​​​​https://youtu.be/ouR_MY5JwjA
If you like ​​​​the content ​​​​please consider ​​​​subscribing.​​​​ ​ ​ ​ ​
Read the ​whole ​article ​​​on ​​​Aqua Equip ​Blog. ​ ​