UK-based water treatment startup Industrial Phycology raises €813k to launch new eco-friendly system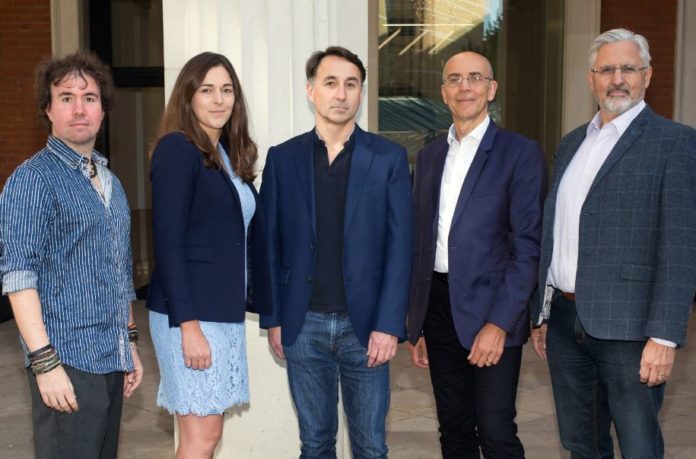 Industrial Phycology (I-Phyc), which has developed a new eco-friendly wastewater treatment system that could reduce pollution in rivers and seas, has raised €813k to help it launch its technology to the market.
I-Phyc has secured the funding from the MEIF Proof of Concept & Early Stage Fund, which is managed by Mercia and part of the Midlands Engine Investment Fund, and the University of Bristol Enterprise Fund, which is managed by Parkwalk. The company, whose laboratories are in Bristol, has recently set up new headquarters in Birmingham and is creating 19 new jobs in the city.
I-Phyc's system uses the natural power of algae to remove nutrients from sewage and wastewater. Not only can it reduce pollutants such as phosphorous and nitrogen, but the biomass that is recovered can be used to generate biogas or fertiliser. The system also helps operators to reduce their carbon footprint as the algae captures and retains carbon emissions.
Unlike other systems which rely on light being shone on the surface of the algal mixture, I-Phycs uses lighting to penetrate the depth of the mix, which improves its effectiveness and drastically reduces the size of tank required, making it ideal even for smaller treatment plants.
The company was founded in 2012 by CEO Dr Dan Murray, a former academic and algae expert who was awarded grants totaling €4 million to help develop the technology. The firm has already carried out one successful trial with Wessex Water at Avonmouth sewage works, and is currently demonstrating its technology at a plant in Weston-super-Mare. The latest funding will support the building of its team in Birmingham as the firm prepares to make its first commercial sales.
"UK rivers drastically need improvement, with only 14 meeting the minimum 'good' standard," said Russell Bright, the company's chairman. "Although new regulations aim to impose a major reduction in the level of phosphorus in wastewater, many sewage plants cannot achieve this with their existing technology and some smaller ones cannot remove phosphorus at all. I-Phyc's technology offers a chemical-free and natural solution that could help clean up our polluted coasts and rivers."
"I-Phyc's team are among the world's leading experts in the use of algae for water treatment and are working to solve the twin global issues of phosphorus pollution in water and shortage of phosphorus for other purposes," said Jo Slota-Newson, investment manager at Mercia. "We believe the technology has huge potential, not only for sewage treatment but also for use in fishing, farming and industry, in the UK and worldwide."