UK Scientists Develop mini portable water-filtration plant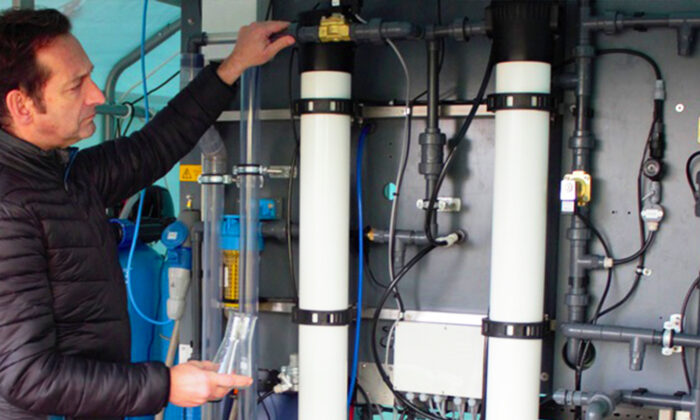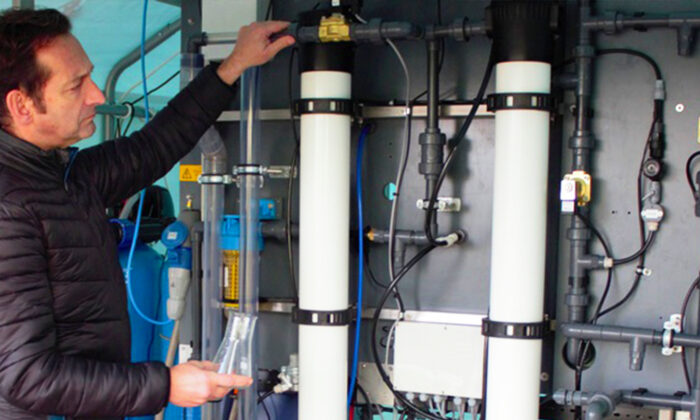 The mini portable water-filtration plant—known as The Ninja—has been developed and is currently being tested by university scientists. It could be in use in 2020.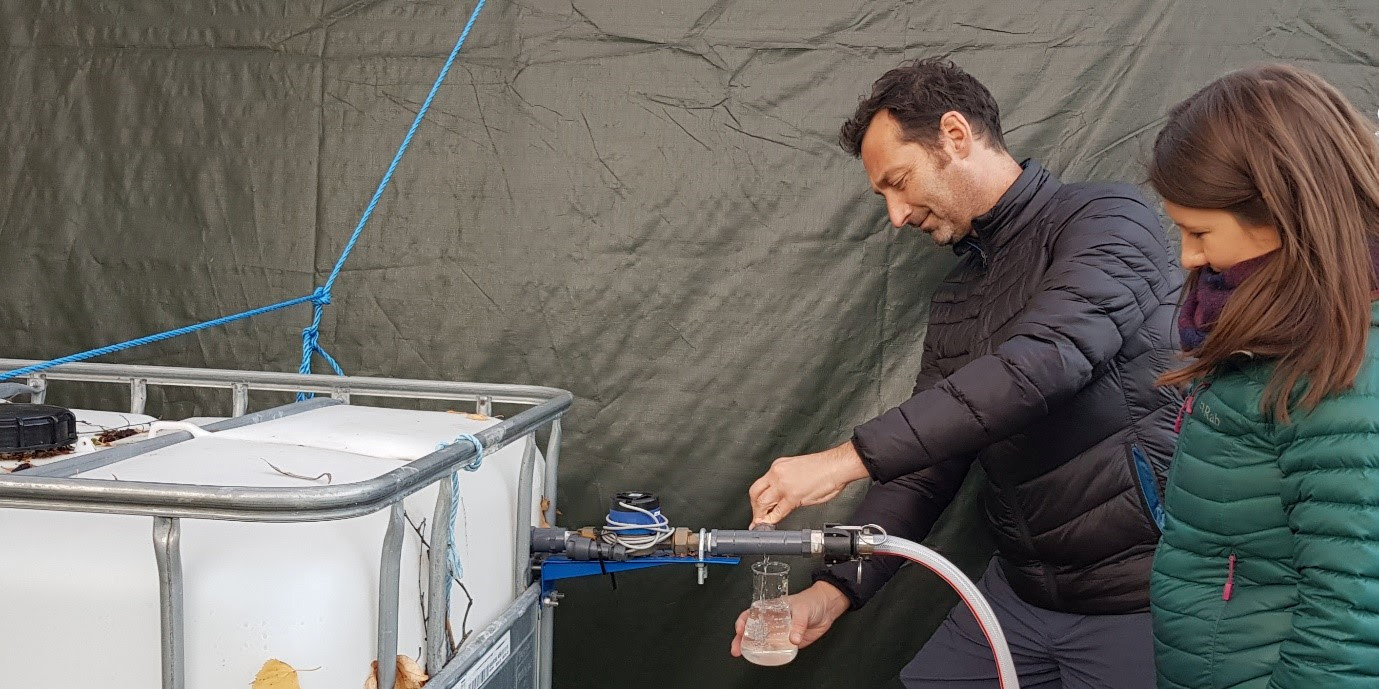 Testing has begun at UWE Bristol on a portable purification system that could bring clean drinking water to areas of the world without reliable access to a safe supply. (©SWNS)
Initial tests have shown that the 1.5-meter-squared treatment plant can purify dirty water drawn from the pond into water meeting the United Kingdom drinking standards at a rate of 500 liters (approx. 132 gallons) per hour.
In just three weeks of trials at the University of the West of England (UWE), in Bristol, scientists produced a whopping 300,000 liters (approx. 79,252 gallons) of clean water, enough to fill 900,000 plastic bottles.
Professor Darren Reynolds, lead scientist on the project at UWE, said: "With this treatment technology, we're trying, in some small way, to help solve a big problem.
"In the 21st century, many people all over the world lack access to basic clean drinking water.
"Globally, at least two billion people use a drinking water source contaminated with feces resulting in millions of deaths, mostly in children.
"Clean water should be available for everyone.
"Our system is capable of treating freshwater, from sources including boreholes, rivers, ponds and lakes, contaminated with bacteria, and turning it into crystal clear drinking water," he added.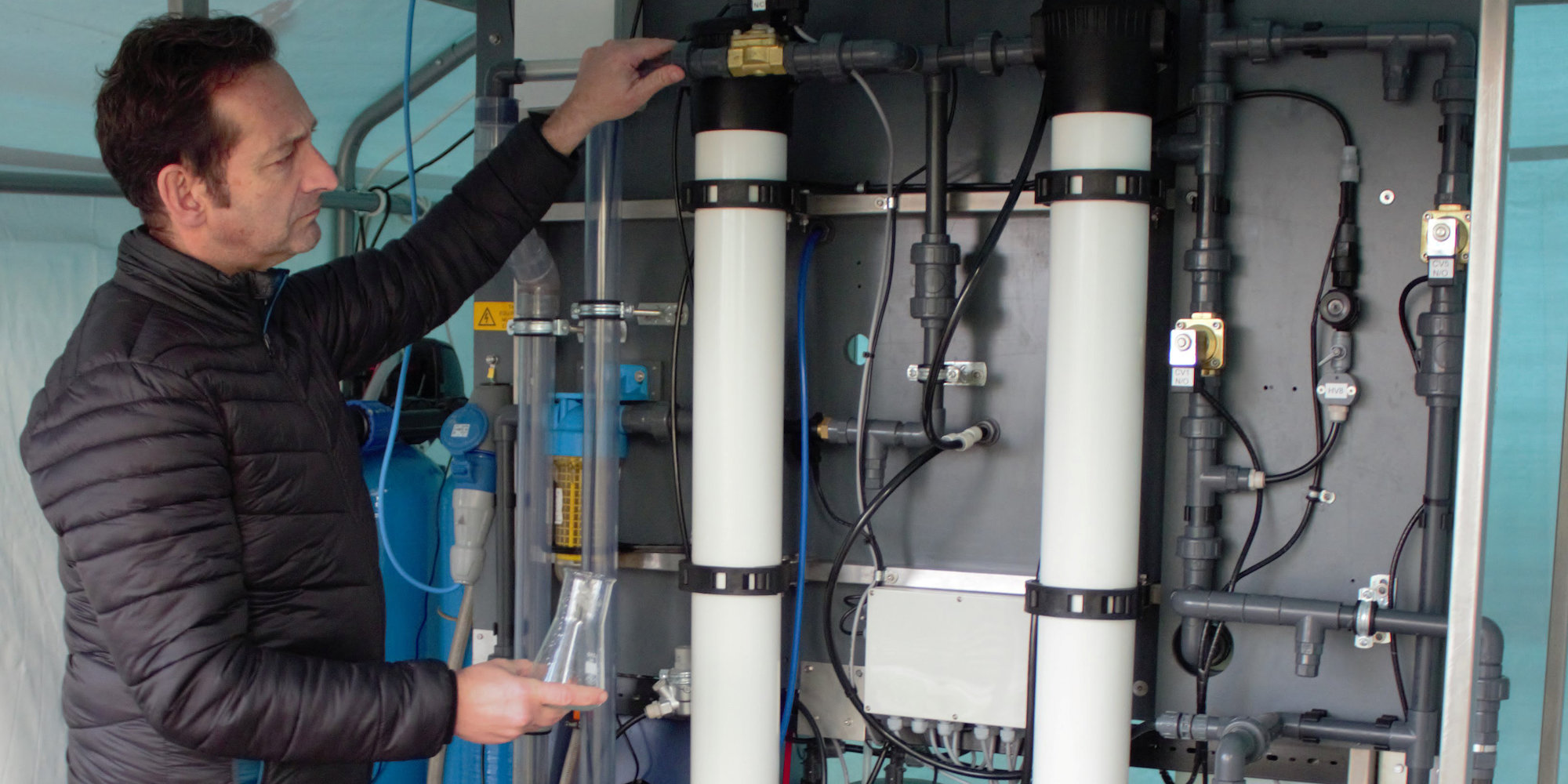 Scientists have developed the first machine that can purify dirty water into clean drinking water within minutes. (©SWNS)
The Ninja is being developed by scientists at UWE and has the potential to quickly produce safe drinking water for decentralized communities or those affected by humanitarian crises.
It is currently being trialed at the Bristol campus and will be deployed to India in 2020 for further testing—before being used by communities.