Updated User Agreement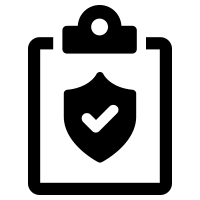 The Water Network User Agreement has been Updated and is in immediate effect.
See this link or the attached document. Changes include primarily user responsibilities relating to the appropriate promotion of products and services and what is considered spam on the site.
AquaSPE AG Terms of Use
Introduction: By accessing The Water Network website, the pages contained on it, and the products, services, information, tools and material contained or described herein (the "Website"), you acknowledge your agreement with and understanding of the following terms of use.
AquaSPE Services and conditions
AquaSPE AG, Zurich, Switzerland, (AS) is specialized in enabling knowledge communities for the global water sector. AS provides services that allow persons to register and share content on The Water Network and all subdomains therein.
Certain Services are currently free to all users. AquaSPE reserves the right to charge for Services in the future (upon special notification and the possibility to join paid services). In addition, parts of the Services may be accessed only by users with special roles and who have paid for specific services. Paid services are processed under a different contract between you and AquaSPE and need your express agreement.
AquaSPE reserves the right to change the terms of this Agreement or to modify any features of its Services at any time. By continuing to use this Service after the posting of Notices regarding such changes, you agree to be bound by such changes. Changes from free to paid services need to be explicably accepted by both parties.
Nothing on the Websites shall form any legally binding contract about products or services, unless explicitly noted.
Information and opinions presented in this Website have been obtained or derived from sources believed to be reliable, but AquaSPE makes no representation as to their accuracy or completeness. AquaSPE maintains the right to delete or modify information on this Website without prior notice.
Activating links on this Website may cause you to leave this Website. Such links, addresses or hyperlinks are not reviewed by AquaSPE. AquaSPE does not accept any liability for their contents, the offered products or services or any other offers. Using links from this Website to any website not owned by AS is at your own risk. AS is committed to respecting the privacy rights of its site visitors and to comply with the Swiss Data Protection Act dated June 19, 1992.
User responsibilities
You agree to submit accurate information about yourself on your user profile. Member profiles are for individuals, not Organizations.
You agree to post only information from credible sources that is directly relevant to the water sector on TheWaterNetwork.com website.
The promotion of products and services is permitted only in the Business Exchange on the profile of the organization in question, and if relevant sector news, in the news feed. Duplicate posts about products and services in multiple instances is considered spam.
AS reserves the right to delete any post or profile that is deemed as spam, does not comply with these terms or is not deemed relevant solely at its own discretion.
You agree not to submit any inappropriate content (including violations of intellectual property rights, racist, obscene or other illegal content, defaming or violating privacy of any person etc.).
You will be responsible for all charges incurred while your account is being used, if any, including charges for any goods or services. You are also responsible for all statements made or materials posted under your account, including liability for harm caused by such statements or materials. You may not transfer, sell, or otherwise assign your rights or obligations under this Agreement.
You agree to indemnify and hold harmless AquaSPE and its parent and affiliates, from and against all losses, expenses, damages and costs,
including reasonable attorneys' fees, resulting from any violation of this Agreement or the failure to fulfill any obligations relating to your account incurred by you or any other person using your account.
Liability
AQUASPE HEREBY EXPRESSLY DISCLAIMS, TO THE FULLEST EXTENT PERMITTED BY APPLICABLE LAW AND/OR REGULATION, ALL WARRANTIES, EXPRESS, STATUTORY OR IMPLIED, REGARDING THE SITE AND ANY RESULTS TO BE OBTAINED FROM THE USE OF THE SITE AND ITS CONTENTS.
Ownership, Copyrights and other intellectual properties
AquaSPE and other intellectual property rights on this Website are registered items of AquaSPE and/or its direct or indirect subsidiaries. All material available on the Site, except where otherwise explicitly noted or covered in terms of sale, is under copyright of AquaSPE. AquaSPE will enforce such rights to the full extent of applicable law. Downloading, copying or printing individual pages and/or parts of the Website is allowed for personal use only, and will not transfer title to any software or material on the Website to you. Explicit attribution to AquaSPE must be made in the event that the material, or any part thereof, is reproduced in any form, written or electronic. Furthermore, any reproduction, re-publication or distribution of this material requires the express consent of AquaSPE.
Privacy and Data Protection
Users privacy is important to us, and so is being transparent about how we collect, use, and share information about users.
This policy is intended to help users understand:
·

What information we collect about users

·

How we use the information

·

How we share the information, to whom and why

·

How to manage their information and communications preferences
We collect information about users when they register an account, create or modify a profile, set preferences, make purchases and otherwise engage on the site and communicate with us (via email, phone, survey responses or otherwise).
Access to certain Services, such as e.g. registering and posting on the site may cause certain details of user identity to become publicly visible on the Website such as e.g. name, profession, location, photo and other information that the user has uploaded to their profile.
When a user is engaging on the platform, we track most all activity (views, likes, content creation etc.) for both logged-in members and anonymous users by IP address. We track this activity in order to improve our services to enhance and personalize the experience for each user based on their expertise, interests and actions. Such activity may be made publicly visible.
How we share information we collect
We use a third party solution for monitoring site analytics (presently Matomo). This private portal is for internal use only and includes tracking by IP address, device type, and location. The aggregated anonymized summaries of which is made public in our media kit statistics.
We also utilize Google Maps, social media sharing and linking (eg. to twitter, LinkedIn etc…) sharing only required user information to these solutions so that they can function properly.
We do not sell or otherwise make available private user email addresses, preferences, purchase history or billing information to advertisers or third parties.
User information can be shared to third parties when they are in need of this information in order to perform the functions requested by the user (eg. billing information to a secure payment portal to execute a secure purchase, or email as submitted in a webform that is embedded in our site for example for the WWTP design tool).
We do not store any credit card information, rather this is provided to a third party secure payment processing service partner (as of this date we are
using Stripe). When purchasing a product or service this information gets shared with our online shop partner (as of this date we are using Payrexx).
When a user clicks on a platform link to a product, service, job or bid, or otherwise indicates interest in offers or information via any communications to us, including clicking on a link from a digest email, we may share first name, last name, job title and employer with the content owner indicating what link the user expressed interest in.
Cookie Policy
Third party cookies are used by Matomo for site analytics and user opt-in social media linking and sharing.
We store one cookie for our platform use that is for user authorization so that members can login to the platform and stay logged in. This cookie is stored in each users browser for "Keep me logged in" so the session will not end after closing the browser tab/window.
AquaSPE does NOT use targeted or advertising cookies. We do, however, reserve the right to do so in the future, at which time this user agreement would be modified to indicate any such changes. Such cookies collect information about user browsing habits in order to make advertising from off platform entities relevant and effectiveness traceable. They remember the websites that users have visited and that information can then be shared with other parties such as advertising technology service providers and advertisers.
Communications
By becoming a registered member of The Water Network users agree to opt-in to receive the following communications.
We use user contact information to send communications via email from within the Services and from our CRM.
All automatic notification emails from the Service can be controlled by each user from their personal settings on the Site. These include email notifications when you or others interact with you on the Services, for example, when you are @mentioned on a page, when a member sends a connection request or recommends another user.
Services may automatically trigger an important notification about an action or new feature. These communications are part of the Services and in most cases cannot be opted out of.
CRM mailings include four initial onboarding emails (tips and tricks of using the platform), administrative messages, weekly trending technology digests, and periodic targeted emails on specific themes that we have reason to believe are in user's specific area of interest. Users can unsubscribe from each of these CRM mailings individually, or opt out of all of them at any time from the footer of each.
Managing user information
Each user has full access to edit all information on their user profile, to enable or disable social media links, set notification preferences, and accept personal connection requests or not.
Users can remove themselves from the Site at any time by selecting "leave current instance or all instances" in their account settings.
Any user needing help to change their settings or remove their profile from the site is invited to send an email to contact@aquaspe.com.
AquaSPE keeps archived information in our CRM of all present and removed users in order to manage users preferences to stay opted out.
Applicable Law and place of jurisdiction
This legal relationship is subject to Swiss law. The place of jurisdiction is the appropriate court in Zurich (Switzerland).