US Algae Blooms, 2010 to Present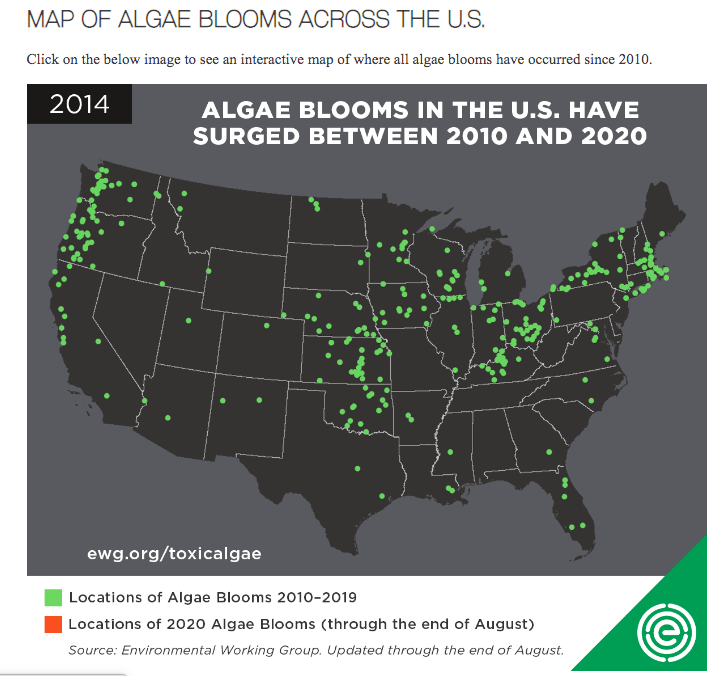 About the Map
News Reports of Algae Blooms, 2010 to Present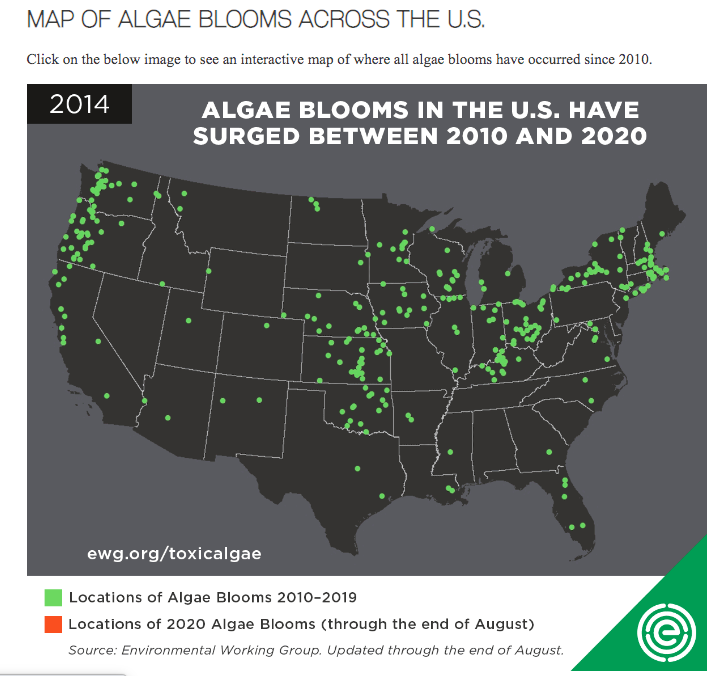 Each green point represents the approximate location of an algae bloom reported in the media between 2010 and the present. Since no government agency keeps public records of algae outbreaks, we identified locations through internet searches of news articles.
In some cases, algae blooms have appeared frequently in these locations. Click on a point to see a location, as well as the most recent news story's headline, date and author in addition to what was affected by the bloom, such as recreation or drinking water. Clicking on a point will also show you whether an algae outbreak has appeared there before.
Some algae blooms release cyanotoxins that can harm human and animal health; other outbreaks are not toxic. Visit this page for more information on all of the potential health hazards of algae blooms that do produce toxins. Even though nontoxic blooms don't harm health, they may have a negative effect on recreation, tourism, local economies, aquatic ecosystems and wildlife.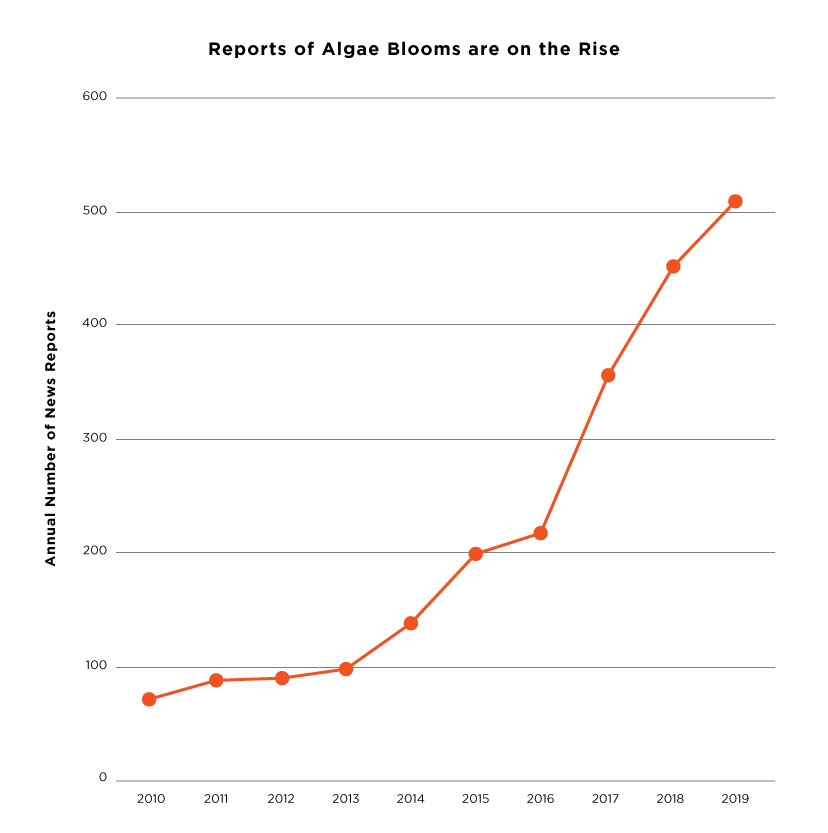 SOURCE Environmental Working Group
The Environmental Working Group's mission is to empower people to live healthier lives in a healthier environment. With breakthrough research and education, we drive consumer choice and civic action.
We are a non-profit, non-partisan organization dedicated to protecting human health and the environment.