VA Tech WABAG: Finding waterways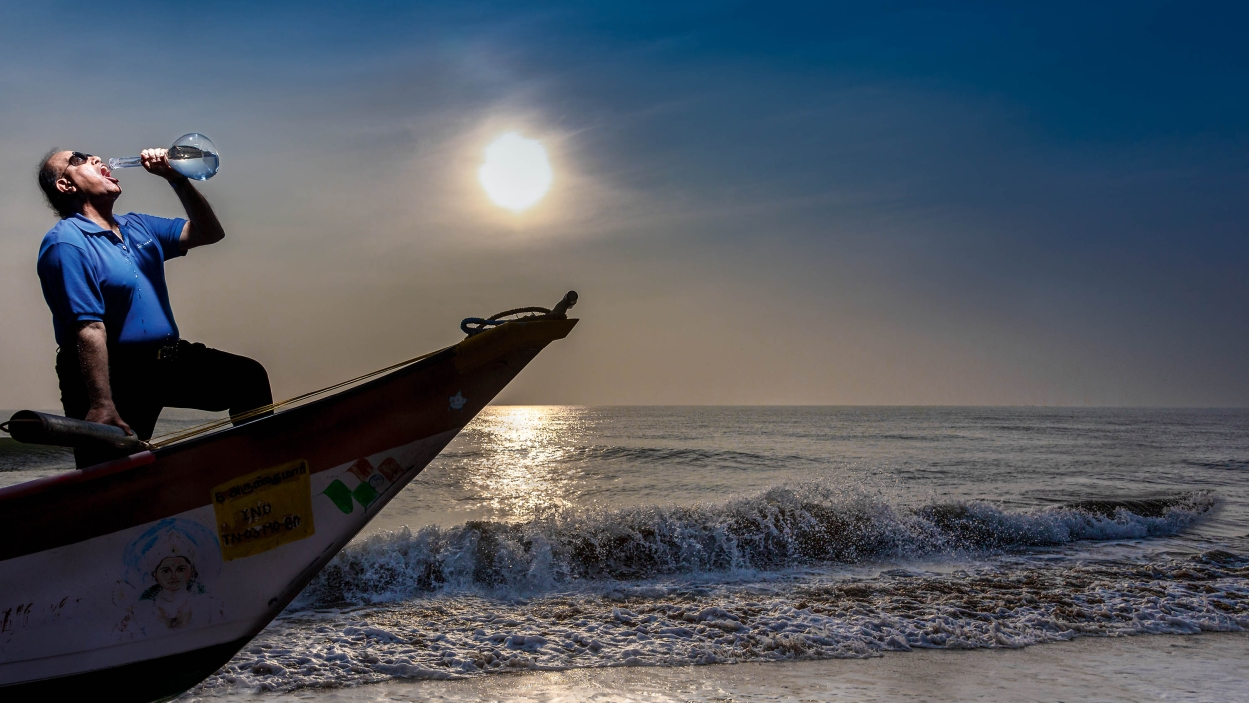 As a water crisis looms large in India, desalination and waste water treatment major VA Tech WABAG has its work cut out. The good news: it's battle-ready.
By ASHISH GUPTA, Apr 27, 2020 11 min read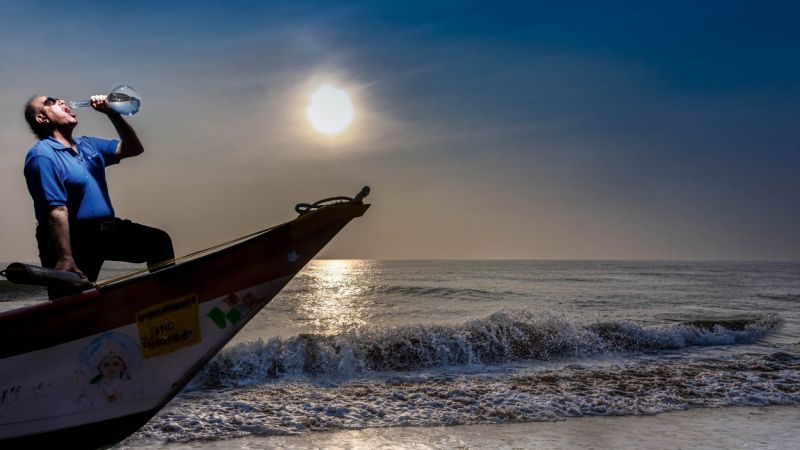 Last year in July, the government of the water-scarce, drought-prone state of Tamil Nadu was forced to lug 2.5 million litres of water by train from the district of Vellore to the thirsty capital of Chennai around 217 km away. It was a desperate time—all four reservoirs in the city had run dry—calling for extreme measures. Things could have been (and would be) worse, but for a 96-year-old pure-play water company, VA Tech WABAG, that, for the last couple of years, has been providing 590 of the 950 million litres per day (MLD) needed by Chennai for its daily consumption.
"We can treat any kind of water, be it from industrial or municipal waste, sludge or the desalination of sea and brackish water,'' says 59-year-old Rajiv Devaraj Mittal, managing director and group CEO, VA Tech WABAG, making the Chennai-headquarteredIndian multinational a significant player in helping manage India's water crisis. It also has expertise in the technical integration of various processes in desalination and wastewater treatment, adds 56-year-old Rajneesh Chopra, global head, business development, WABAG.
For instance, the ₹244.6-crore water supply system project in Bhagalpur, Bihar, being executed by WABAG, is funded by the Asian Development Bank. Similarly, all Delhi Jal Board projects are financed by JICA, and the Namami Gange projects by theWorld Bank.
Again, most of the initial funding is in the form of bank guarantees and not actual cash transfers. Even for bidding, every company has to provide a "bid guarantee" from the bank—1% to 2% of the total bid value—to prevent them from walking out after a win. Similarly, winners have to provide a "performance guarantee" from the bank, agreeing to meet the quality, quantity, and timeline set by the clients, says Mittal, whose focus is the emerging markets of Asia, Africa, and Latin America—they do not bid for European projects."We can build both desalination and waste water plants at one-fifth the cost of any European player at similar levels of technology because of lower overhead and operational costs.''
Though the world is its stage, India and its perennial water crisis is a priority for WABAG. After all, desalination plants are an obvious solution given the country has a 7,600km-long coastline which provides a reliable, sustainable, and continuous supply of water. Here, Varadarajan points to the importance of the government working in tandem with the private sector for greater effectiveness. "While it makes sense to set up low-cost desalination plants in states suffering from acute water shortage, the government too needs to plug the leakages in the pipelines, set up a national water grid, and an all-India network of pipes so that water can be distributed to other states as well," says Varadarajan.
The right pricing of water through proper metering is essential, so that the valuable resource is not wasted, says Chopra. As important, says the government's think tank, NITI Aayog, is for any such plant to get all the environmental clearances needed to prevent the concentration of salt in one place, thus threatening marine life.
The fact, however, is that the water crisis will only aggravate as urbanisation picks up speed. Also, according to World Bank statistics, by 2050,70% to 80% of the population will be living in cities, thereby compounding the civic crisis around the world.
The opportunities are evident since India has barely scratched the surface in terms of treatment of waste water. According to a study by NITI Aayog, India produces nearly 62,000 MLD of waste water and only 37% is getting treated. However, the business faces many challenges too. "Working capital can always become an issue if a company does not get money on time because one is dealing with governments and multilateral agencies,'' says Sumit Chandwani, managing partner at Arth Equity Advisors, a private equity firm, and a former WABAG employee.
The company prefers orders backed by renowned funding agencies to ensure that our receivables are secure.
Rajneesh Chopra, global head, business development, WABAG
Secondly, since projects are granted on lowest-cost basis, it is crucial to complete them within budgets and in the stipulated timeline. "So execution is key, not just because companies work on thin margins. But every treatment plant has to be unique because effluents are different from state to state and industry to industry,'' says Chandwani. The margins on engineering, procurement and construction of plants are barely 8%-9%, and around 20% on operation and maintenance.
That level of efficiency, then, works for a player for whom the mantra is"execution, execution and execution".WABAG clearly has the necessary skill sets, track record, and technology: At this point, it is on Mittal to decide how fast he wants his company to grow and to what extent it wants to become involved in mitigating the country's water crisis.
Today, WABAG is ranked as the sixth-largest water solutions company in the world, according to the U.K.-based GlobalWater Intelligence 2019, the leading publisher and event organiser serving the international water industry. It is present across four continents and 20 countries; its 1,800 employees are spread across Latin America, Europe, West Asia, and South and Southeast Asia. Till date, it has executed 434sewage treatment plants purifying nearly 22,238 million litres of sewage per day; its 64 desalination plants produce 1,206 million of desalinated water every day. Its order book stands at ₹11,500 crore, the highest in its 24-year history in India.
(This story was originally published in the April 2020 issue of FORTUNE INDI)